What Is Personal Care Equipment?
Personal care equipment is used by individuals with disabilities as well as their caretakers to assist in performing various daily living tasks such as bathing, dressing, and using the toilet. In many cases, these products can be used in private homes so as to allow residents who are disabled or have mobility issues to continue living independently. In other cases, personal care equipment may also be installed and used in various care settings, such as nursing homes, hospitals, and assisted-living centers.
Individuals who have physical limitations may need assistance in caring for themselves. In some cases, they will need the assistance of a family caretaker or personal care attendant. In other cases, they may be able to care for themselves with the help of personal care equipment. Common types of personal care products and equipment include customized toilets, shower seats, and various types of adaptive devices to assist in dressing and eating. The choice of various types of personal care equipment depends on the needs of the individual who has mobility issues as well as his caretakers, who may need the equipment to protect their own safety as well as that of the person they care for.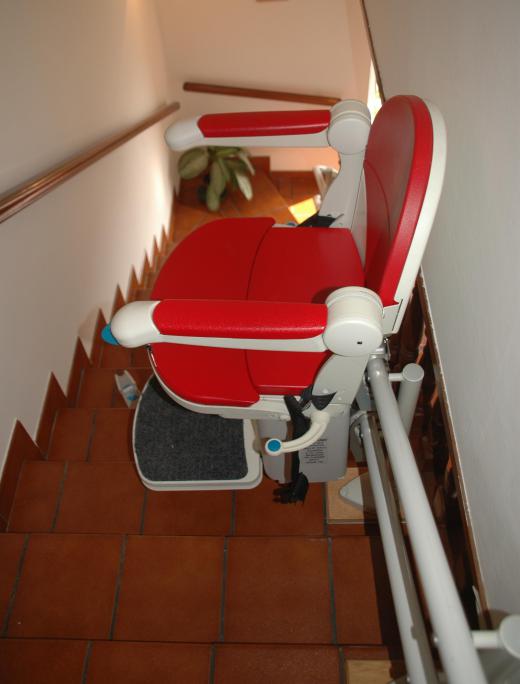 In situations where a disabled person requires assistance in living independently or semi-independently, medical and social work professionals may work with him to develop a personal care plan. This personal care plan will typically include an assessment of the individual's abilities as well as his need for outside assistance and for personal care equipment. For example, if an individual is able to use the toilet but lacks the mobility to clean himself after its use, a toilet with a cleaning and drying function may be useful. Easily accessible shower seats can make bathing safer and faster for both a disabled individual and his caretaker. Shampoo trays that can be fitted onto bathroom sinks can make it easier for caretakers to wash another person's hair.
Some types of personal care products allow those with restricted movement to continue performing many types of self-care tasks on their own. For example, some companies have created special straps and sticks that make it easier for people to pull on socks, pants, and jackets. This allows a person with mobility issues to continue caring for herself without having to rely on others for such basic tasks as dressing. Other types of adaptive personal care equipment include toenail clippers and electric razors that have been modified to allow those who have unsure grips to use these products safely and effectively.
AS FEATURED ON:
AS FEATURED ON:

By: babi00

Stair lifts are a type of personal care equipment that give individuals access to upper floors.

By: marilyn barbone

Those with mobility issues often need to use adpative personal care equipment for self-care needs.