What is Perennial Rhinitis?
Rhinitis is inflammation of the sinuses that usually results in symptoms like nasal congestion or runny or stuffy nose. When people have conditions like hay fever that cause these symptoms for part of the year, this might be called allergic rhinitis. If congestion and runny nose are almost always present this can be referred to as perennial rhinitis or perennial allergic rhinitis. Allergies to substance present year round are a primary cause.
People may not realize that constant congestion is perennial rhinitis. Instead, the condition is often misdiagnosed as a succession of colds that can very frequently present with sinus infections. Doctors are likely to investigate frequent "colds." There are conditions a physician might want to rule out too, and these could include presence of nasal polyps, deviated septum, reaction to certain medications, and chronic infection.
When other causal factors don't exist, diagnosis of this kind of rhinitis might be made based on symptoms. These include chronic runny or congested nose and other allergy-type symptoms like itchy eyes. Most often, the nasal tissue is most affected and nasal congestion is the predominant symptom.
There are several ways to treat this condition. The most direct of these is to offer medication to treat the symptoms. Medication could include daily use of antihistamines or prescription nasal sprays that contain antihistamines or corticosteroids. These can begin to have an immediate effect on symptoms, reducing nasal congestion. Yet they leave out determining cause of allergic reactions, which could be important to consider.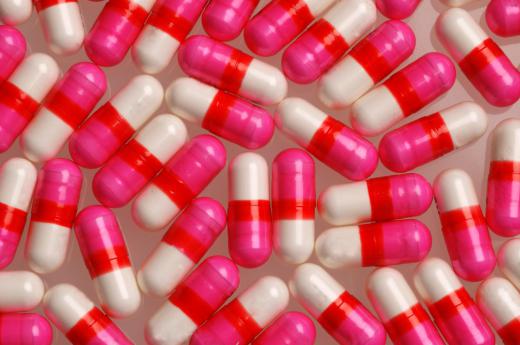 Instead of only prescribing antihistamine or steroid treatment, some doctors recommend people undergo allergy testing to determine what substances are resulting in chronic rhinitis. It is true that the most common allergies that cause this condition are to things like pets or dust mites, but there could be other causes. Exposure to certain identified allergens might be partially or totally eliminated rendering use of daily medication unnecessary. This possibility suggests it may make good sense to try to determine cause of allergies.
People who have chronic rhinitis may also suffer from seasonal allergies or hay fever. Signs of this might include increase in sinus symptoms during peak hay fever periods. Alternately, some people retain the same symptoms year-round with no aggravation of nasal difficulties at any time. In any case, nasal spray or antihistamines address both seasonal and perennial rhinitis.
It can be said that chronic congestion is not "just normal" behavior of the nose. It is typically not a series of colds, either. This symptom deserves attention, and fortunately if perennial rhinitis is diagnosed, there are many effective treatments. These can greatly increase comfort or fully eliminate problems.


By: dmitrimaruta

Perennial rhinitis is commonly misdiagnosed as a succession of colds.

By: Larisa Kursina

Pets may cause chronic rhinitis in some people.

By: dandaman

Perennial rhinitis may result in a runny nose.

By: Wellford Tiller

Oral antihistamines may help treat perennial rhinitis.

By: Ken Hurst

Daily use of a prescription nasal spray is one possible treatment for perennial rhinitis.

By: FedeCandoniPhoto

Perennial rhinitis differs from seasonal allergies because it is caused by allergens that are present all year.

By: Ilike

Chronic congestion is not considered "normal" behavior of the nose.