What Is Pench National Park?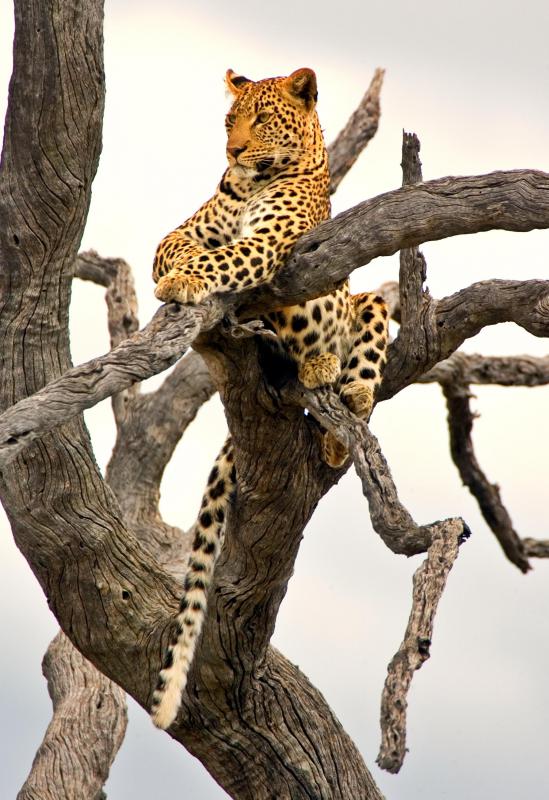 Originally receiving notoriety as the setting of Rudyard Kipling's The Jungle Book, Pench National Park is famous for its abundant flora and fauna. It is a large park, covering a total area of about 290 square miles (750 square kilometers), with a core zone of almost 116 square miles (300 square kilometers). Pench National Park is located in central India near the southern boundary of Madhya Pradesh. Once inside the park, visitors are able to see animals such as leopards, tigers, and deer. Many visitors are anxious to see tigers and other hard to spot animals, making safari tours a popular activity.
Situated in a tropical, deciduous forest, Pench National Park is home to over 1,200 species of plants, many of which are believed to be important for ethno-biological study. Additionally, many others are considered rare and endangered. The hilly land of the park also features the river Pench, which twists its way from higher, drier forests, and down through wetter valleys.
The most popular time to visit Pench National Park is during the winter season, which lasts from February to April. Winter typically brings the most comfortable weather for a visitor. The season is much cooler than summer and much drier than monsoon season, which occurs between June and September. Summer, running from March to mid-June, can be extremely hot, with temperatures rising above 104° Fahrenheit (40° Celsius). The park is closed during monsoon season, which brings heavy rains, making navigation in the park a tough task.
Pench National Park can be reached by road or by train or bus. The closest rail station is located in Ramtek, about 22 miles (35 kilometers) from the park. From Ramtek, visitors can take a bus the rest of the way. Also accessible from Ramtek are the Nagzira Wildlife Sanctuary and the Nawegaon National Park, as well as many other natural preserves in the region.
Most famous for its tigers, visitors come to spot one or more of the approximately 25 tigers that live within Pench National Park. In addition to being a national park, the site is also home to a tiger preserve. Many companies offer safari packages that enable visitors to encounter the tigers in a safe and sustainable manner. These packages can be single day tours, or can last for several days. In winter months, entry times are later, and exit times are earlier, owing to the shorter days.
By: Yulia Romanova

Leopards, a "big cat" species that sleeps and eats in trees, are among the animals that live in Pench National Park.

By: federiconeri

Safari tours are popular in Pench National Park.

By: nickolae

Pench National Park was the setting for Rudyard Kipling's "The Jungle Book".