Pastry cream is a very dense, rich custard. It is a staple of French desserts such as eclairs, and is generally used as a filling in baked goods. The most basic cream is made with vanilla, but it can also be flavored with chocolate, lemon, orange, or other extracts. It can also be lightened slightly with the addition of heavy cream, if it is too dense for a particular recipe.
French filled desserts have incorporated pastry cream, or crème pâtissière, for centuries. Several neighboring nations have also adopted it for rich filled desserts ranging from zuppa inglese to some versions of cheesecake. Some cooks substitute whipped cream, but the two are so different that using whipped cream will fundamentally change the flavor of the finished dish. There is no reason not to use pastry cream, especially since it is so easy to make.
Cooks can start by bringing 2 cups (473 ml) of milk to a boil, along with one split vanilla bean. The milk should be stirred frequently to prevent it from burning, and it should be removed from the heat just as it starts to bubble. Meanwhile, six egg yolks are whisked together with 0.5 cup (115 grams) sugar. When the egg yolks and sugar turn to a pale straw color, 3 tablespoons (45 grams) of cornstarch are sifted into the mixture and it is whisked again.
The cook should then pour 0.5 cup (118.2 ml) of the heated milk slowly into the egg yolk mixture, whisking to incorporate it. Next, the egg yolk mixture is poured into the heated milk pan, and the mixture whisked together until it starts to thicken. A very low heat should be used during this process to gently encourage coagulation while also avoiding burning. If the chef wants to flavor the cream with an extract such as orange or rum, it should be added at this time.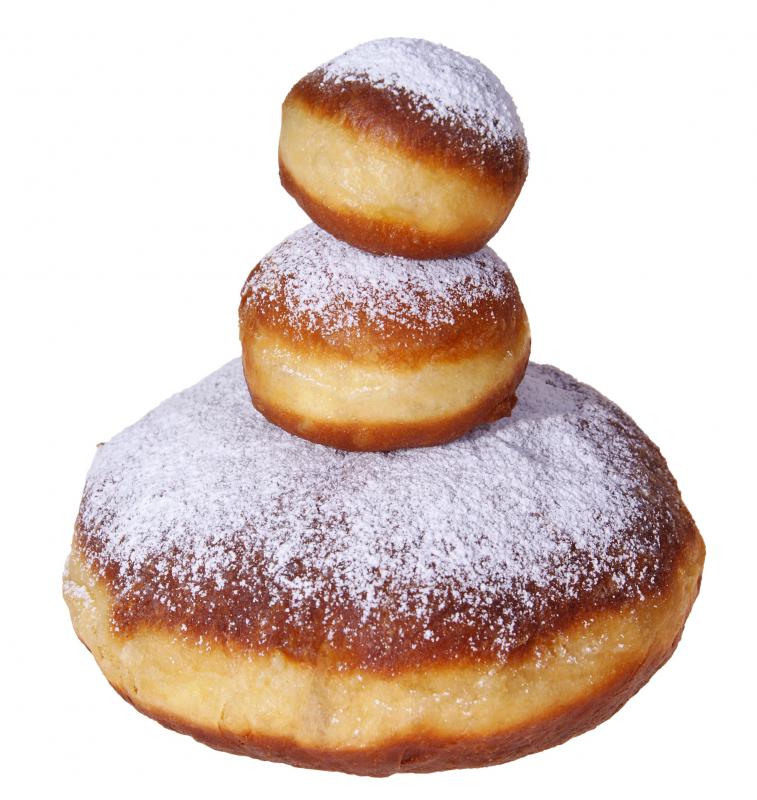 The pastry cream is then removed from the stove and forced through a sieve to remove the vanilla bean and any large lumps. I should be allowed to cool in an ice bath slightly before 3 tablespoons (42.53 grams) of unsalted butter are added one at a time, whisking thoroughly to incorporate after each addition. For a lighter cream, 0.5 cup (118.2 ml) of lightly whipped heavy cream blended with a small amount of confectioner's sugar can be added. Next, the cook should press a sheet of plastic wrap tightly into the cream to prevent the formation of a skin, and promptly refrigerate it. It should be used within three days as desired.