Of the many curry dishes native to India, pasanda is perhaps one of the more accessible to all palates. Meaning "to like" or "favorite" in Hindi, this dish has several iterations, but perhaps the most common is the version with boneless lamb, marinated in yogurt and a complex blend of vegetables like onion and tomato as well as Indian spices like coriander, turmeric, ginger and even chili for some heat. This is then sauteed with several more traditional spices like cardamom, cumin, bay leaf, clove and garam masala. When the meat is cooked through, it is usually served with flat bread or rice.
The Moghul royalty of Northern India and parts of modern Pakistan once revered pasanda as a way of elevating its very best cuts of meat. Even in 2011, the tradition continues with this curry being among the ranks of the very in the country. Lamb is the traditional protein for this dish, but recipes for prawn or chicken pasanda are not uncommon.
The cooking process starts by doing the meat justice. This often includes cutting it into thick strips and beating it with a meat hammer. Then, it gets a long marination in the refrigerator — at least a few hours, but as long as overnight — in a mixture that will help to form the cooking sauce later. The marinade contains ingredients like yogurt, salt, ginger, crushed almonds, paprika, coriander, turmeric and fresh chilies as well as chopped garlic and onion. Often, for a spicier dish, cooks will add chili powder and some fresh chopped chili peppers.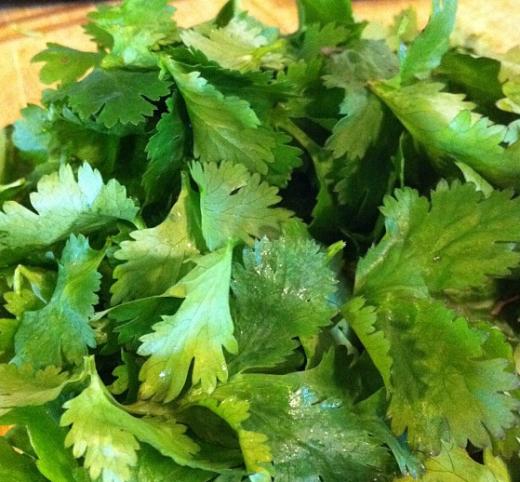 It does not take long to finish off pasanda after the marination. It involves sauteing butter, or the Middle Eastern clarified butter called ghee, with more spices like bay leaf, cinnamon, cumin, cardamom and cloves as well as more chopped onion. Into this caramelized mixture goes the meat and marinade as well as some more water. The dish can be served once the meat is cooked through and almost all the liquid is absorbed. Some also add cilantro and the Indian spice blend of garam masala at the end of the cooking process — a complex blend of dried spices like star anise, fennel, garlic, ginger, sesame, chili, mustard, coriander and turmeric.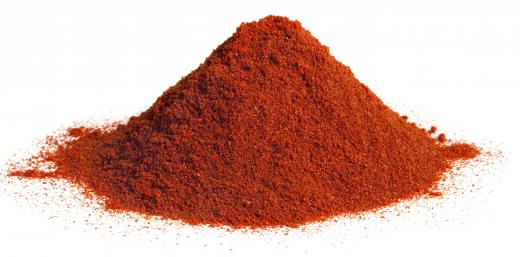 Vegetarian versions of pasanda leave the meat out, of course, in favor of more vegetables like eggplant or squash. Another style uses the Indian style of cottage cheese called paneer. All versions, vegetarian or otherwise, are served over rice or scooped onto Indian flat bread called roti.
AS FEATURED ON:
AS FEATURED ON:

Pasanda often includes star anise.

By: Amber DeGrace

Pasanda can be flavored with cilantro.

Chili powder can be used to make a spicy version of pasanda.

By: Photographee.eu

Turmeric is often used in making Pasanda.