Paper tape is a type of weak adhesive tape that is used in painting, color coding, mounting and packaging. It is very easy to tear and can be removed without damaging the surface to which it is attached. There are several types of paper tapes, to include masking tape, drafting tape, artist's tape, board tape and painter's tape.
Masking tape is a type of paper tape that is pressure-sensitive. It was invented by Richard Drew, an employee of 3M, who saw the need for a weaker adhesive when removing butcher paper from cars that were being painted. It is mostly used in painting to mask out areas that should be left alone. It has a rating scale of 1 to 100, which is based on the strength o the adhesive. The 50 range is average for basic painting jobs.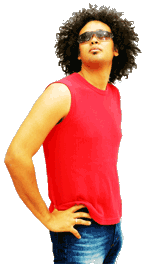 Drafting tape is a variety of paper tape that is used to hold blueprints in place on a light table, or drawing board. It has the lowest tack among all paper tapes, to prevent damage to the thin paper or vellum. It can be removed easily, without causing damage to the blueprint or removing the ink.
Artist's tape is a type of paper tape that is used on watercolor paper, illustration and clay boards, and canvas for stretching purposes, or to hold artwork in place. It is usually white or opaque and completely smooth, making it easy to write on. Artist's tape is acid-free, meaning that it won't damage paintings or cause the color to fade. It removes very easily without leaving any residue.
Board tape is another variety of paper tape, whose main purpose is to mark channels on audio and lighting control boards. When covering a previous set of markings with new tape, it will not bleed through. It comes in a large variety of colors for marking many channels. It is low-adhesive and is available in half inch (1.27 cm), three-quarter inch (1.905 cm), and one inch(2.54 cm) widths.
Painter's tape is used in construction jobs, for marking off areas that aren't being painted. It is often used for covering door handles, edges of windows and baseboard. This type of paper tape is very low adhesive, to prevent the removal of paint and drywall when it is taken off. It is guaranteed to remove cleanly for up to 14 days after application, even in direct sunlight. Painter's tape is sold in three-quarter inch (1.905 cm), one inch (2.54 cm), one and a half inch (3.81 cm) and two inch (5.08 cm) widths.
AS FEATURED ON:
AS FEATURED ON:

Man with hands on his hips