A personal access communications system, or PACS, is one form of wireless telephone communications. This sets the PACS apart from standard wired telephones, answering machines, desktop computers, and fax machines. As far as connectivity to other devices, a PACS can interface directly with a traditional telephone system or run through a local area network that is equipped with voice capability.
There are many advantages to working with a PACS. One has to do with the mobility of the system itself. Since a PACS is a wireless application, it is possible to take the system just about anywhere. All that is required is a power source to drive the system and the software and hardware necessary to establish a wireless connection. This means that people can work with a PACS to stay connected to voice applications such as telephone calls, online audio chats, and even audio and web conference meetings.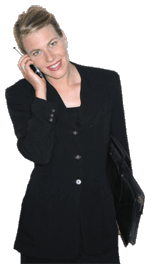 Along with the mobility connected with the use of a PACS, many systems are equipped with short-range radio ports that can be used to communicate with similar devices within a given geographical area. It is possible to locate transponders at strategic places around a company or university campus, allowing the employees to enjoy an internal wireless communication process that is outside the main telephony system that is in common use. At the same time, the network can also interface with the telephone system in the same manner than any wireless telephone network can accomplish. This makes it possible to communicate with other employees carrying a PACS as well as those who may be at their desks and accessible by dialing a telephone extension.
In a home application, a PACS can function with the aid of connection to a home computer network. The voice transmissions are converted to data streams that are carried across the home network and terminate at the desired subscriber set. This approach allows members of the family to communicate with ease, even if they are located at opposite ends of the range of the PACS system.
The usage of a personal access communications system has become increasingly popular as a way to either augment or replace some other form of communication with a work or home environment. Because the system requires relatively little power to function and is capable of interacting with several different devices in order to send and receive transmissions, the cost savings involved with using this type of communication process often pays for itself in a short period of time.
AS FEATURED ON:
AS FEATURED ON:

Businesswoman talking on a mobile phone