Organic basil is a cooking herb grown using organic gardening methods. Types of basil vary widely, but generally impart an herbal flavor to food that is often compared to licorice or cloves. Basil plants are usually leafy and green, and can have either woody or herb-like stems. Organic gardening mainly involves growing plants using natural techniques and growing materials.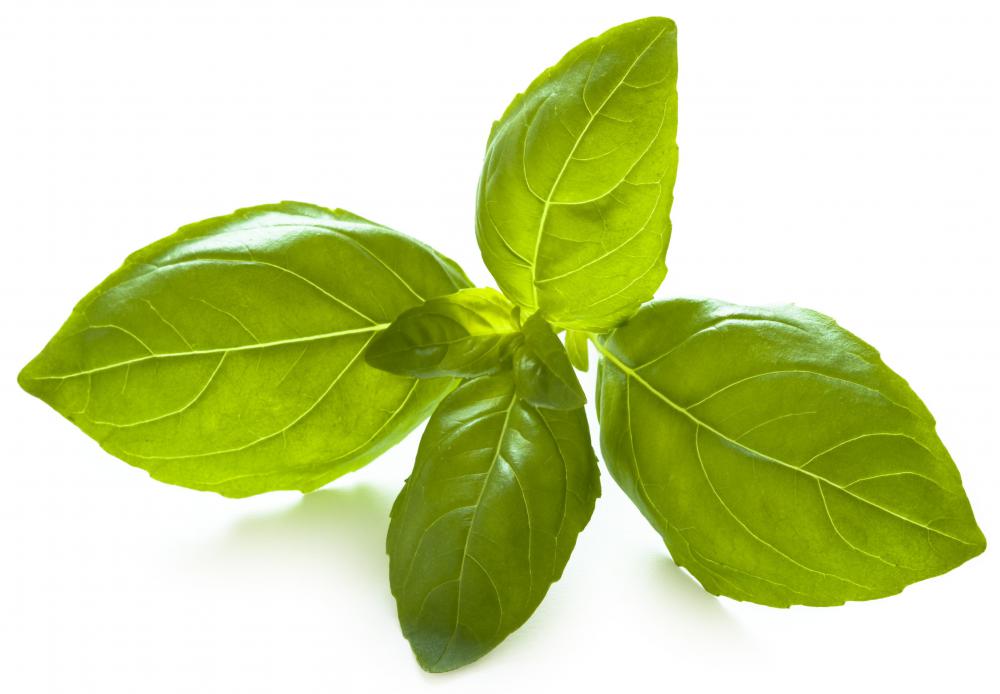 The most popular types of basil include sweet basil and Thai basil. With its fragrant hint of clove and crunchy, lettuce-like texture, sweet basil is the most commonly used type of basil. Basil is an essential ingredient in pesto and many other sauces and dips, and it can be used as an accent or garnish for a main course or as part of a flavorful herb salad. Thai basil is more commonly used in Asian cuisine. It is used both fresh and dried in soups, sauces, and flavor rubs. Sometimes, Thai basil is served fresh alongside a main course so the diner can opt to season his dish himself.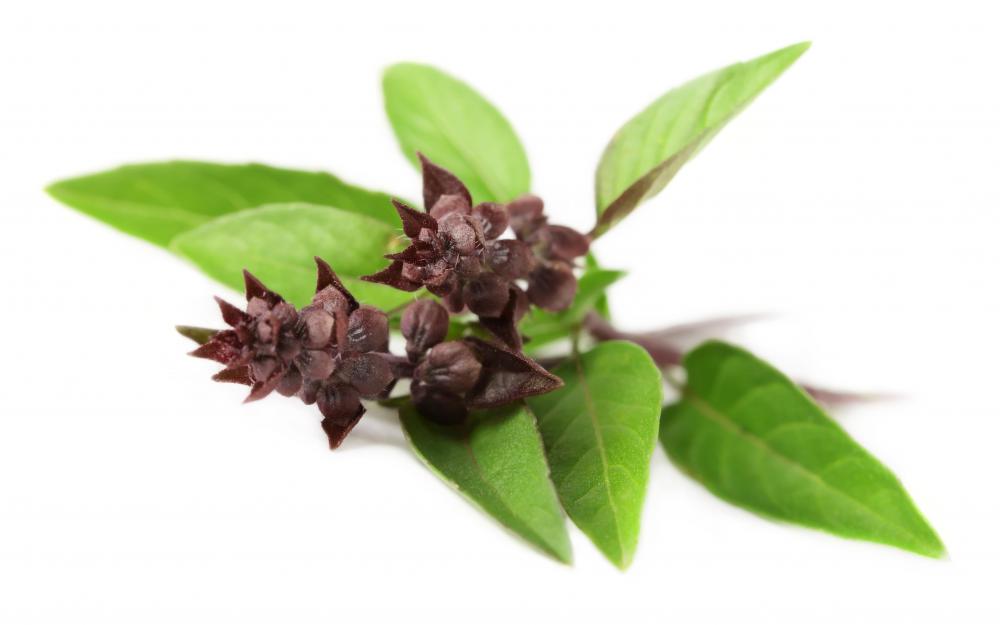 Organic gardening is a many-faceted practice, but essentially requires growing plants using only natural methods and naturally occurring soil additives. This means no store-bought fertilizers, pesticides, or other chemical garden treatments. Organic fertilizing includes crop rotation and composted manure to ensure that the soil has the nutrients plants need. Basil is reasonably easy to grow using organic methods because it requires little fertilizer. When growing organic basil, generally, the most important thing is to ensure that the soil drains quickly to avoid bogging down roots with still water.
Though organic farming has some advantages, like fewer pesticides and chemicals, it does have some risks. Bacteria from organic fertilizer can cause harmful residue organisms to make people sick. Since many types of basil are particularly susceptible to fungal root infection, it is important to buy basil seed varieties that will be resistant to fungal infection without the use of chemical pesticides.
Since chemical over-fertilization can cause basil to grow bitter, the subtler natural fertilizer used for organic basil can give it a milder and more pleasant flavor. Bitter basil flavors can also be caused by over-watering. Likewise, a flavorless or bland organic basil plant can be an indicator of over-watering or under-fertilizing.
Many people associate organic farming with the use of natural fertilizers like manure and compost, but a large part of organic farming involves technique. Simple steps to improve the health of plants are essential in organic garden. Important parts of organic gardening include proper watering technique, proper planting technique, and good plant choice. Properly spaced organic basil crops will be less likely to experience widespread disease from contamination that comes from one diseased plant.
Crostini with basil, mozzarella, and tomatoes.

By: leeavison

Basil.

By: S.White

Organic Thai basil.

By: Francesco83

Pasta with pesto sauce, made with organic basil.

By: Sinisa Botas

Only organic fertilizers may be used for organic basil.