What is Open Heart Surgery?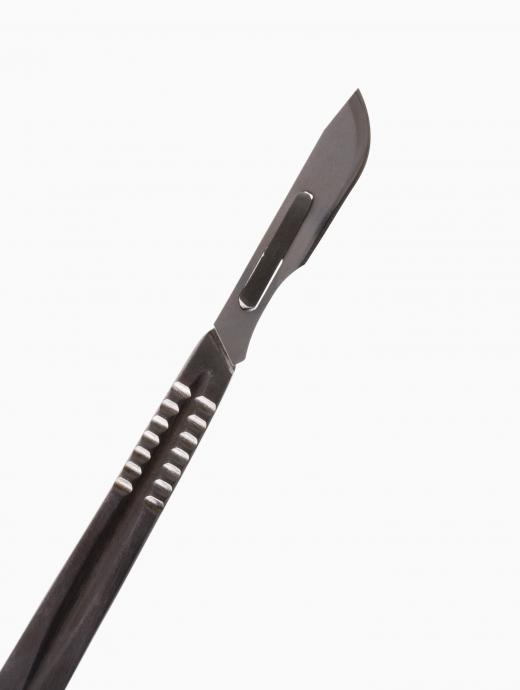 Open heart surgery refers to a method of approaching the heart for surgery, instead of a single type of surgery. In an open heart procedure, the chest is opened via incision, the sternum is broken, and a separator is used to create a wide cavity around the heart, providing needed access. Surgeries employing this technique are also associated with using a heart lung bypass machine to support circulation. Actual procedures performed have great variance and don't always involve penetrating the structures of the main heart areas. New surgical techniques make definitions confusing, and there are a variety of procedures that may or may not meet definition of this term but still are very much cardiac surgery.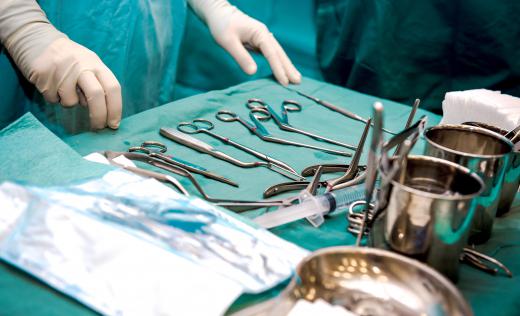 The most traditional forms of open heart surgery include those that address faulty valves, holes or deformities of the ventricles or atria, issues with blocked passages to the heart, and others. The open heart method of approach is preferred in these repairs because it gains a wider surgical field. The basic technique after anesthesia involves splitting the sternum open, as described, and then performing whatever work is required.
A number of these repairs do necessitate heart-lung bypass. The body is first cooled, the heart is stopped, bypass is initiated, the repair is made, and then the body is warmed and the heart restarted. Time on bypass may be several hours or a couple of minutes depending on the procedure.
The last steps of open heart surgery involve closing the open chest space. The sternum is wired together so that it will heal. Usually sutures or staples are used to close the chest. Recovering from just the incision can take some time, and most patients aren't allowed to fully resume normal activities for at least six weeks. The sternal incision also leaves a noticeable scar, which may be cosmetically bothersome to some patients.
To this end, a number of the traditional open heart surgery types have been replaced by minimally invasive approaches. Access to the heart could be through a much smaller incision in the sternum, or sometimes the heart is accessible through spaces in the rib cage. Scarring is less noticeable, and recovery time is usually shorter.
Not all procedures are good candidates for minimally invasive approaches. In some cases, the specific approach depends on surgeon preference. Though a surgery might be performed using a smaller incision or different entry, some surgeons may be more comfortable with the open heart surgery approach because it gives them a wider field and working space.
Another potential difference is use of heart lung bypass. Some open heart and minimally invasive surgeries can be performed without it. There are advantages to not using bypass because it does pose greater risks for complications, but a number of surgeries are not yet possible if bypass isn't used.
Lastly, there are some types of traditional open heart surgery that are now replaced with interventional cardiology techniques. Certain procedures are no longer surgical and are done in a cath lab. These don't require anything but a small incision, usually in the groin, into which the catheter is inserted, and many of them employ conscious sedation instead of general anesthesia, further lowering risk.


By: iofoto

A scalpel is a small, sharp knife that is used in surgeries to make incisions.

By: Alex Tihonov

Cardiac surgeons use a wide array of tools to complete repairs.

By: prluka

Open heart surgery involves opening the chest via incision, to allow access to the heart.

By: Matthew Cole

Prior to heart surgery, a surgeon will often show the patient a picture or model of the heart to explain the upcoming procedure.

By: Arkady Chubykin

The sternum is broken during open heart surgery.

By: xixinxing

Many open heart surgeries are performed in order to treat faulty valves or blocked pathways to the heart.