What is Needlepoint Wool?
Needlepoint wool is fleece material, usually wool thread, used to make needlepoint designs. Fleece is the fuzzy material shorn from sheep that is used in a variety of threads and fabrics. Needlepoint is a form of needlework art in which the artist uses counted stitches, usually on canvas, in a pattern that looks something like a graph. Frequently used to create intricate designs on cloth surfaces like pillows, purses, and pin cushions, needlepoint is one form of embroidery, which is the art of creating designs by stitching on a piece of fabric.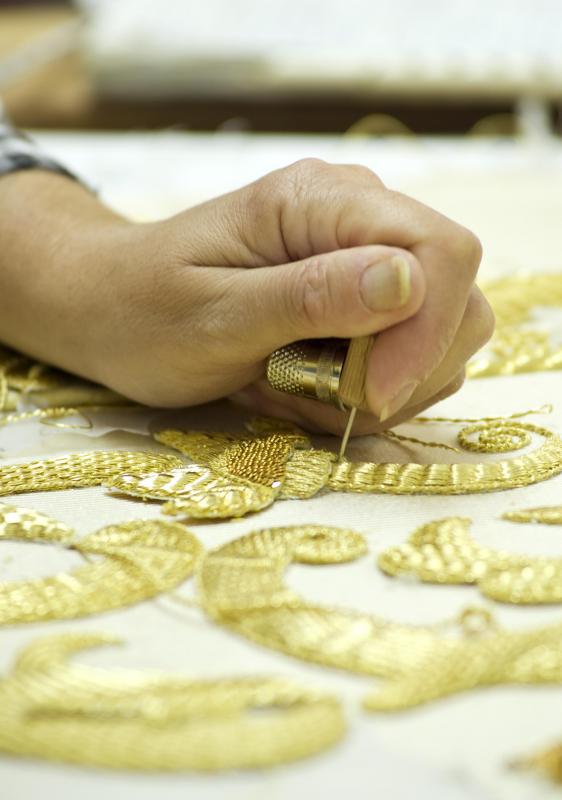 Generally, needlepoint thread is used to create designs on needlepoint canvas using a mesh guide to help position the stitches. Because it is somewhat thicker than the thread most people are used to, wool thread used for needlepoint can also be called needlepoint yarn. A durable, versatile decorative thread, needlepoint wool can be dyed a variety of colors to create custom needlepoint designs. Thread thickness affects how detailed the final work turns out, and the best type of needlepoint thread varies for each needlepoint project. The larger the mesh used to define the needlepoint canvas, the thicker the needlepoint thread should be.
Though many types of wool yarn are used in needlework, the two most common types of wool used for needlepoint are crewel wool and Persian wool. Crewel wool is thinner than Persian wool, and its finer threads are frequently used to create subtle color changes within a detailed work of needlepoint. Persian needlepoint wool creates the more familiar needlepoint look in which individual stitches are easily visible, creating a segmented look like that of computer pixels. Needlepoint thread is distinct from wool thread used for other applications like sewing because it has a more rigid, less stretchy quality that lends itself better to embroidery designs.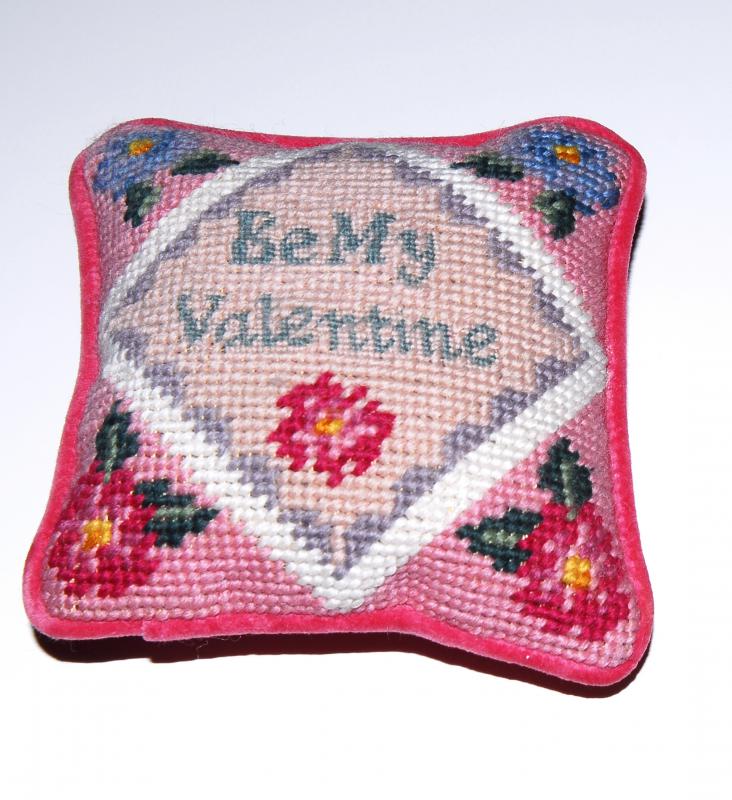 In addition to adding decorative designs to cloth accessories, needlepoint wool can also be used to create designs for wall hangings that resemble small tapestries. Needlepoint wool thread can also be used in other forms of art like tapestry and rug weaving. Tapestry differs from embroidery and needlepoint because the designs on a tapestry are created by weaving the thread onto ground threads on a loom rather than stitching them onto an existing piece of cloth or canvas. Like embroidery, tapestry making is a form of needlework.
By: Claudia Paulussen

Needlepoint wool may be used to make needlepoint designs.

By: Alcerreca

Individuals may perform needlework to create intricate designs on cloth surfaces.

By: quka

Needlepoint wool may be used to create decorative wall hangings.

By: maureen rigdon

Needlepoint wool is frequently used to make pillows.

By: oscar williams

Tapestry making is a form of needlepoint that requires a loom.

By: Steven Latour

Some needlepoint wool may have a slight metallic sheen.

By: Volker Gerstenberg

Needlepoint thread is often made from wool.