Multimode fiber is a type of optical fiber that is specifically designed to accommodate the simultaneous carrying of multiple light rays. Considered an essential in today's optical fiber technology, multimode fiber allows the various light rays or modes to be transmitted at reflection angles that are slightly unique from one another. The use of multimode fiber in data and other forms of communication is most efficiently utilized in a contained area, rather than serving as a means of transmitting data over long distances.
One of the drawbacks to the functionality of multimode fiber is known as modal dispersion. Essentially, multimode fiber is only able to maintain the integrity of the transmitted rays or modes for a relatively short distance. The more distance between the point of origin and the point of determination, the more potential exists for the transmission to become corrupted or dispersed. While the larger core that is inherent in multimode fiber makes it possible to carry more signals at a given point in time, the larger capacity cannot be maintained for long distances.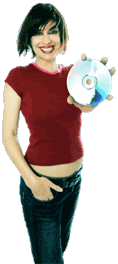 When transmissions over long distances is desired, single mode fiber is commonly employed. Although constructed with a smaller core, the single mode fiber is able to maintain the integrity of the transmissions with an efficiency that is not available with multimode fiber. Thus, it is common for multimode fiber to be used in situations that are relatively contained, such as on a university campus or within a company that occupies several floors in a common building. For transmissions outside those limited perimeters, single mode fiber will be used to carry the signaling.
While somewhat limited due to the short distance of transmission, multimode fiber is still a benefit when communicating within a local environment. The volume of transmissions that can be carried simultaneously, plus the clarity, speed, and integrity that the fiber maintains for the short transmissions, is often considered highly desirable. As an added benefit, multimode fiber is generally less expensive than single mode fiber, which makes it all the more attractive for use within a local area network situation.
AS FEATURED ON:
AS FEATURED ON:

Woman holding an optical disc