What is Motorcycle Accident Law?
Motorcycle accident law consists of the rights, protections, and remedies of individuals who are involved with or injured in a motorcycle-related accident. It is often included in personal injury statutes and negligence laws, and it may overlap with the traffic laws in the jurisdiction. Some accidents occur because of a defective motorcycle design that may cause injured parties to sue the manufacturer for product liability in addition to personal injury claims. Courts use motorcycle accident law to determine whether parties are negligent and liable for their actions or omissions in accidents. An individual who caused an accident or those who are victims in an accident often contact a motorcycle accident attorney to provide legal representation in court.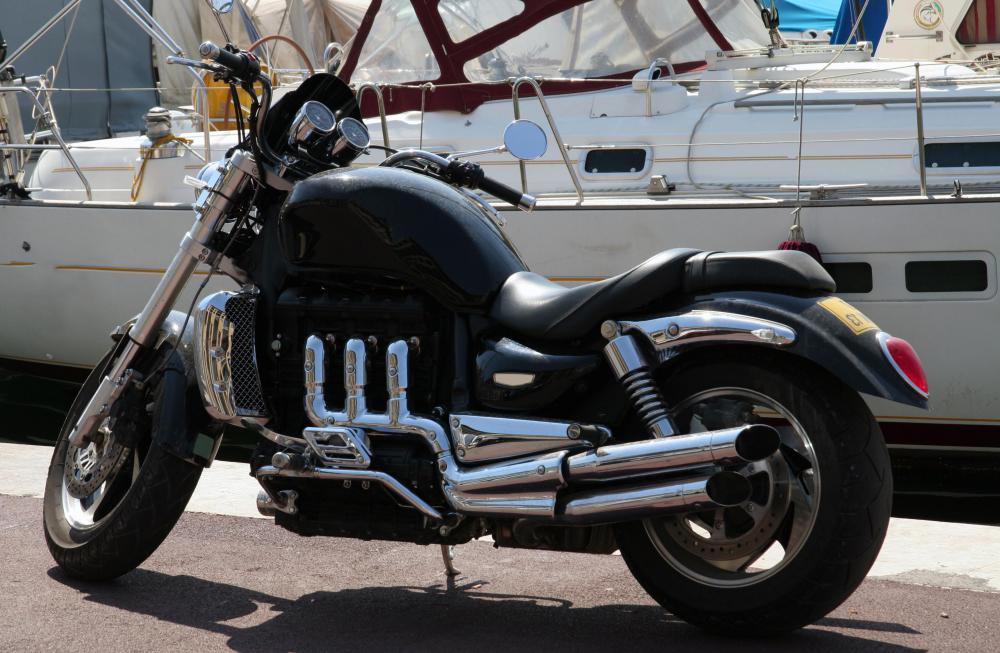 A personal injury lawyer often handles cases involving motorcycle accidents, but there are attorneys who specialize specifically in motorcycle accident cases. The lawyer who represents a plaintiff or defendant in a case has to accomplish many tasks in order to prepare for trial or settlement negotiations with insurance companies. Some of the tasks include interviewing witnesses to the accident, hiring experts to present testimony at trial, and negotiating a settlement with insurance companies. Attorneys who practice motorcycle accident law are often paid by clients on a contingency fee basis, an hourly rate, or a flat fee basis. A contingency fee requires the attorney to win the case or negotiate a settlement before deducting a percent of the settlement or award money.
The damages that parties can seek from the court are often covered by motorcycle accident law within a jurisdiction. There are several possibilities for damages that the court can award, which include compensation for property loss, pain and suffering, and wage loss. For example, a plaintiff who is hit by a driver of a car may be compensated for the amount of time he has to take off work to recover from the accident. Some jurisdictions apply comparative fault statutes, which reduce the amount in damages that plaintiffs are awarded if they have some fault for causing the accident. Plaintiffs filing lawsuits in jurisdictions with contributory negligence laws can often recover damages only if they are not at fault in any way.
A motorcycle that is defective or poorly designed may also be the cause of an accident and the basis for a lawsuit. Examples of defective design elements that have resulted in accidents include defective pedals, brakes that have malfunctioned during operation, and shock absorber failure. Manufacturers of poorly designed or defective products are often liable under motorcycle accident law and must compensate for injuries that the parties to the lawsuit suffered.
Motorcycle accident law focuses on repercussions of a motorcycle accident.

Motorcycles that are poorly designed or defective may be the basis for a lawsuit.