Kulfi is an Indian and West Asian ice cream dessert. It comes in many flavors and is often molded into conical shapes. It is relatively easy to make and deliciously cooling on hot days.
Unlike Western-style ice creams, kulfi does not need to be churned in an ice-cream maker. Instead, the liquid components are often boiled like a custard before freezing or simply frozen solid. As such, it is much more dense than regular ice-cream, as churning adds air into milk mixtures. It is normally classified as a frozen custard instead of an ice cream.
Traditionally, the custard is flavored with saffron, giving it a subtle flavor and golden-orange color. Other typical flavors are pistachio, mango, rose, and cardamom. As the dessert grows in popularity, the flavor list expands. New flavors are fairly adventurous and include peanut, apple and avocado.
To make a basic recipe, combine sweetened condensed milk, heavy cream and evaporated milk. Some recipes recommend boiling and reducing the mixture, but many variations simply add flavoring agents and pour the mixture into popsicle or kulfi molds. Freezing time should generally be at least eight hours, many recipes recommend making the batter in the evening and freezing overnight. Kulfi is often garnished with edible gold or silver leaf, almonds or pistachios.
For an interesting culture-combined dessert, try filling cannoli shells with homemade kulfi, sprinkling with pistachios or almonds and drizzling with chocolate. An ice cream sandwich served on cookies is a delicious treat, but be sure to let the frozen custard soften in the refrigerator before attempting to spread it. Kulfi milkshakes are incredibly thick and delicious, and a small serving can be enough to satisfy an ice cream craving.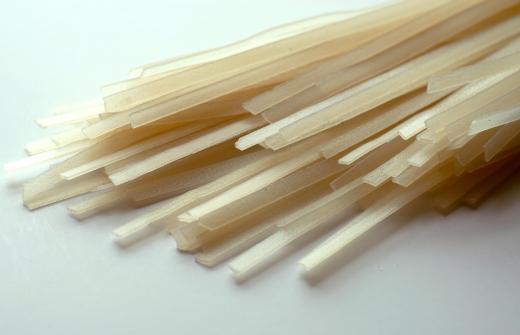 In India, kulfi is a street-vendor food. Sellers keep the frozen treat cold in a special ice and salt filled pot called a matka. Although the usual way to serve it is with a simple garnish of nuts, some vendors also serve sweetened vermicelli rice noodles with the ice cream.
Because of the high content of cream, the regular versions of this dessert are not for the dieter. Some recipes contain as many as 1400 calories per serving. Low-fat versions of the dish are available and generally substitute non-fat condensed milk and regular milk instead of cream. Vegetarians should also be careful, as some recipes call for gelatin, which many vegetarians find objectionable.
If you do not have an ice cream maker or do not wish to use one, kulfi makes a fantastic homemade frozen custard. Most recipes are easily mixed in ten minutes or less, and can easily be taught to children learning how to cook. The basic flavor choices allow lots of room for experimenting with your own favorite flavors or additions. You may never go back to regular ice cream again!
AS FEATURED ON:
AS FEATURED ON:

By: Richard Villalon

New flavors of kulfi include avocado.

By: volff

Kulfi is often made with mango.

By: Red Rice Media

In Indian cuisine, rice noodles may be sweetened and served with kulfi.

By: Viorel Sima

Kulfi is made using heavy cream.