Global custody is the securing of assets by a third party with branches all over the world to handle assets a company or individual may own in multiple nations. This service is most commonly needed by institutional investors, brokers, and money managers. Highly wealthy individuals may also have need for global custody services if they do business on an international level and do not want to entrust their assets to a managing staff.
Custodian banks can perform a number of different functions for their clients. The most basic is taking custody of assets and making sure they remain secure at all times. This can include storing physical assets in vaults and other facilities. The custodian bank is responsible for the safety and security of assets and maintains records pertaining to their ownership and any other matters.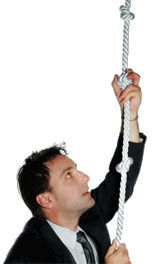 Such institutions can also settle trades. When businesses make transactions internationally, they rely on the institution with global custody to transfer assets between buyers and sellers. Traders making stock sales, for example, do not personally hand stocks and cash to each other. They issue a settlement order to their banks, requesting the transfer to complete the transaction. When global custody is involved because assets are located in other countries, the global custodian takes care of this process.
Record-keeping also allows for the collection of revenues from assets, like dividend payments due on stocks. The global custodian can cast proxy votes and perform other activities on request of the owner. It also generates tax documentation for the purpose of filing detailed and accurate tax information during tax season. This can be critical for investors with holdings across the world, where manually tracking this information could be burdensome, and global custody puts the assets in charge of bank officials who are familiar with the assets and any applicable regional laws.
Fees for global custody services vary. Many banks offer services on a scale, ranging from very basic to full service. Some have a la carte billing, allowing customers to select from a menu of services they may want or need to develop a custom plan for management of their assets. Many international banks offer global custody, allowing regular customers to stay with them no matter where in the world they do business. This increases revenues and customer loyalty, as these institutions provide incentives for turning to them first, such as discounts for regular customers or special promotional rates for customers bringing their business from other firms.
AS FEATURED ON:
AS FEATURED ON:

Man climbing a rope