Fruit compote is a cooked fruit dessert which combines an assortment of fruits and a rich, thick syrup. The fruit is cooked on low heat to warm it and break it down slightly, and the result may be served warm or chilled. It appears dressed with whipped cream or spooned over ice cream in two common variants, but there are many other uses for it as well. Numerous cultures make variants of fruit compote, and the dish is especially popular in the winter. It is also extremely easy to make at home, and home cooks can create unique versions with special fruits to taste.
The origins of this dessert are unclear, since many cultures make some form of stewed, sweet fruit as a dessert item. Many Jewish people associate it with Rosh Hashanah, which marks the Jewish new year. The fruit compote served on this holiday is supposed to indicate sweet wishes and good luck in the coming year. Other people may associate this dish with the winter holidays, since it is warming in the winter.
The base of fruit compote is, of course, the fruit. Some variants used dried fruit, while other cooks may make a berry compote. Some compotes follow a theme, such as tropical fruit compote, while others use preserved fruits in syrup from the summer, or an assortment of whatever looks good. Depending on the type of fruit used, the spicing and level of sweetness is usually adjusted to make the dish's flavor optimal.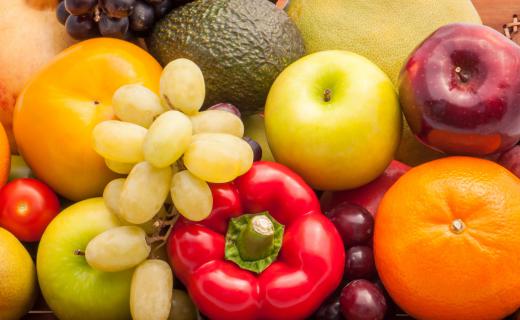 To make this dish, start by making a syrup from three quarters of a cup of water simmered with one half cup sugar, two teaspoons lemon juice, and one teaspoon vanilla or liqueur. Next, add evenly chopped fruit and cook it on low heat until the fruit begins to soften. When mixing harder and softer fruits, add the softer fruits later so that they do not disappear while the harder fruits cook. The length of cooking varies, depending on individual taste, with some cooks preferring to just briefly warm the fruit, while others stew it to a soft, even texture.
When the fruit compote is done, it can be chilled or served warm. Large open dessert glasses are an excellent serving vessel for plain compote. It can also be spooned over other desserts such as cake, or used as a side dish or garnish on a complete dessert plate. A garnish of mint on this dish is not uncommon, if fresh mint is available.


By: TristanBM

Apples can be made into compote.

By: Tsuboya

Fruit compote is often dressed with whipped cream.

By: Sergii Moscaliuk

Honey is often used as a sweetener in fruit compote.

By: peangdao

Fruit compote combines an assortment of fruits with other ingredients.

By: kmiragaya

Tropical fruit compotes may feature the mamey, a fruit that is native to Central America.