What is Effleurage? (with pictures)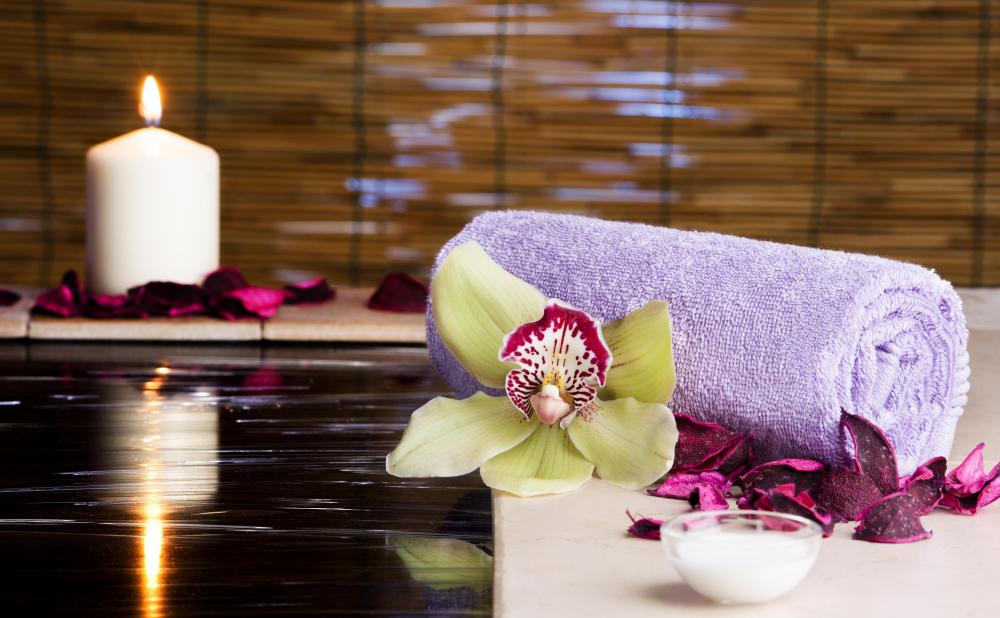 Effleurage is a massage technique typically used in Swedish massage. It involves a series of long, smooth, rhythmic strokes over the skin, using either the fingertips or the palms. Any part of the body can be massaged using this method. For larger body parts such as the legs or back, continuous gentle but firm pressure is applied moving in one direction, with more force being used as the therapist moves toward the heart and less on the return stroke. Smaller areas, such as the face and neck, can also be massaged using a lighter version of the technique.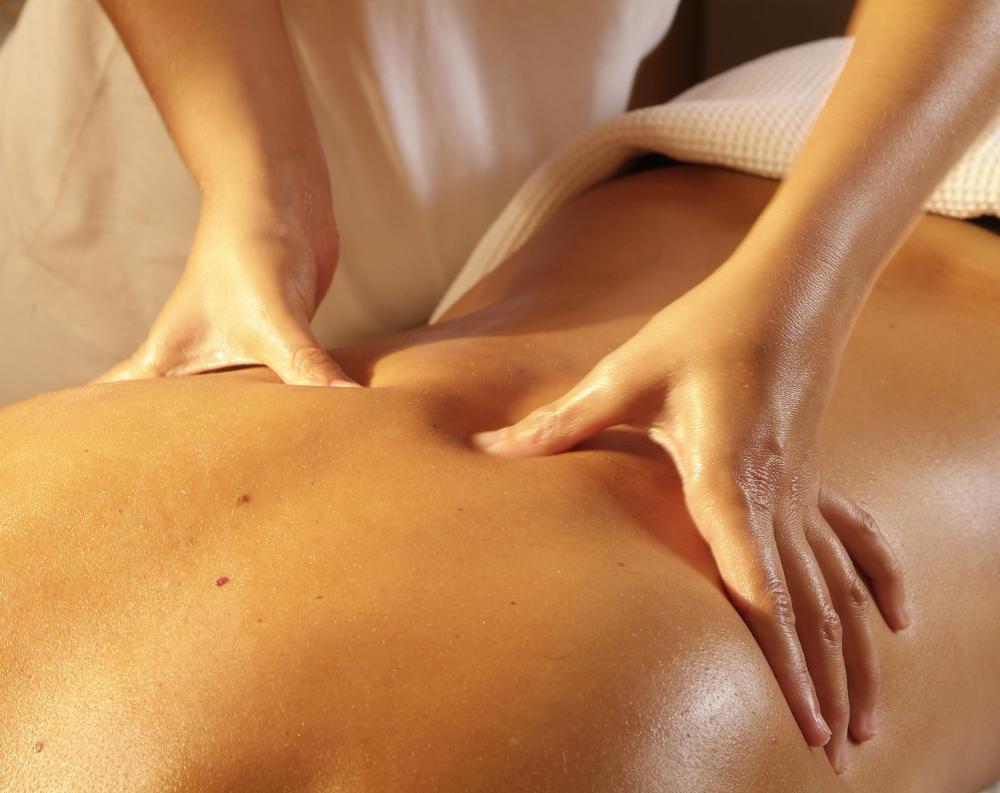 During a massage, effleurage is often used multiple times. It is an ideal technique to start with, as it allows the therapist to spread oil over the skin, lets the person being massaged get used to the therapist's touch, and prepares the muscles for deeper tissue techniques. Throughout the massage, it can be used to transition from one type of stroke to another. At the end, it is a soothing way to close out the experience.
The two main types of effleurage are superficial and deep. Superficial effleurage is lighter and less intense; this is the stroke used at the beginning and end of the massage, and to make transitions. The deep version involves more pressure, moving in the direction of the muscle fibers, that spreads and stretches the muscle tissue. Two other lighter types, aura stroking and feathering, can also be used.
The speed of the stroke can vary depending on the massage therapist's goals. A faster stroke can be used to invigorate and stimulate the nervous system. A slower stroke is preferred for decreasing stress and reducing tension in the muscles.
There are many benefits to using effleurage in massage. It is very relaxing and helps to relieve stress. The pressure helps to increase blood flow and promotes good circulation. Lymph flow is also increased, which helps to remove waste and toxins from the body. Pain and swelling can be reduced, which makes it a useful treatment for issues like sprains and neuritis.
Many times effleurage is used as a method to manage pain during natural childbirth. The light pressure helps to relax the mother during labor, reducing tension and fear, which often helps decrease the experience of pain. Use of the fingertips on the abdomen is a common practice, though rubbing the arms, legs, and back can also be helpful.
The effleurage technique is used to help improve circulation and remove toxins from the body.

Effleurage typically uses either fingertips or palms to apply pressure and massage the body.

Effleurage may be used during sports massage to relax tight leg and foot muscles.

Effleurage is sometimes used to manage pain during natural childbirth.

The neck and face may be massaged using a lighter version of the effleurage technique.

Effleurage may be used multiple times during a message to the person can get used to the therapist.