What is Digital Television Radio?
Digital television radio (DTR) is broadcast over cable and satellite services like Time Warner Cable™, DishTV™ and DirecTV™. The radio broadcasts are accessed by switching the set top box to the proper channel, just like tuning in a standard network station.
There are nice consumer advantages with digital television radio. The broadcasts are clear and flawless, unlike over the air (OTA) analog signals that decay from interference, obstructions, and distance. The digital signal, arriving through the TV, allows the listener to enjoy superior sound quality over car or portable analog radios, particularly when the television is connected to an entertainment center with surround sound capability.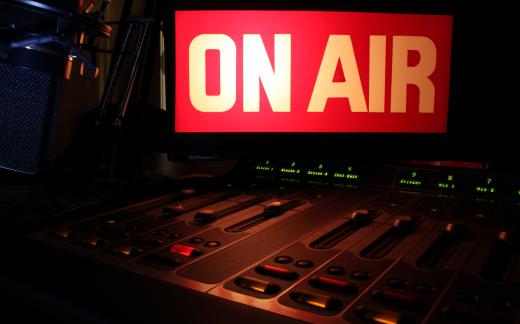 While digital television radio commonly offers an array of local radio stations including talk radio, commercial-free music stations are the main feature of the service. Happily, DTR is included with basic service from most satellite and cable providers. Depending on the provider, a subscriber might enjoy anywhere from 45-100 music stations that cover a wide range of tastes. Each digital television radio station is dedicated to a single genre of music with enough variety to please even the most eclectic listener.
Some examples of digital television radio stations include: soft jazz, jazz, country, R&B, hip-hop, rap, standards, arena rock, classic rock, metal, alternative, soft hits, party favorites, blues and oldies. There are also hits from the 70s, 80s and 90s, and a seasonal station for holidays. If you like listening to music while doing yoga, you might enjoy soundscapes, also nice for setting a mood.
If the set top box from your provider is connected directly to your television (as is the case when there is not an entertainment center setup), the TV must be turned on to listen to digital television radio. You can improve sound quality by connecting external speakers to the audio-out ports on the television, as most built-in television speakers are less robust than reasonably priced external speakers.
If the set-top box is connected to a home entertainment receiver which also receives the cable signal directly, the TV need not be on to enjoy digital television radio. Only the set top box and receiver must be powered up to tune into a station. Nevertheless, some people prefer to have the television on, as it will display interesting details, factoids and anecdotes about the currently playing song and artist.
Digital television radio is a great plus when having parties or get-togethers. The commercial-free format and wide choice of genres also makes it excellent for background music when relaxing around the house, getting chores done, or just taking a break from regular TV.
Eventually analog radios will give way to digital radios, though insiders disagree on when the transition will happen. In the United States, analog television broadcasts will cease 12 June, 2009 (pushed back from the earlier date of February 2009), but analog radio will still be around, so don't throw away that transistor just yet.
AS FEATURED ON:
AS FEATURED ON:

By: On-Air

Digital television radio broadcasts are clear and flawless, unlike over the air analog signals.

By: Joanna Zielinska

Digital radio allows for broadcasts to be played through high quality television speakers.