What Is Digital Dentistry?
Digital dentistry refers to the use of computers and computer-controlled equipment in the provision of dental care. It encompasses things such as computer-aided diagnostic imaging, computer-aided design and fabrication of dental restorations such as crowns for individual patients, and dental lasers. Digital dentistry techniques have grown in popularity in recent years with the advance of computers and other technologies such as digital sensors.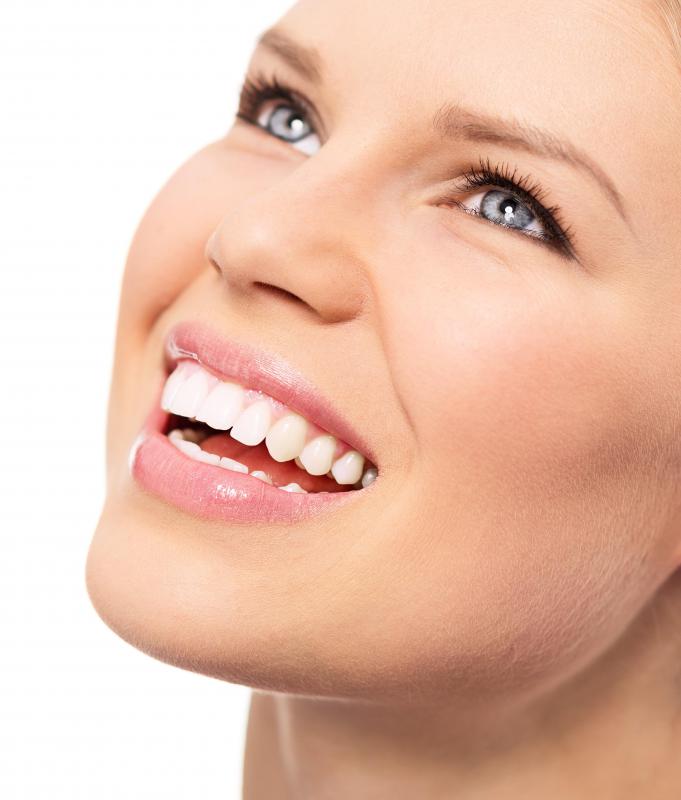 One area of digital dentistry is commonly called CAD/CAM dentistry, referring to computer-aided design and computer-aided manufacturing of dental restorations such as bridges and crowns. The dentist using this technique takes an image of the patient's damaged tooth and feeds it into a computer equipped with the appropriate software. The computer then uses the image of the damaged tooth to create an image of a restoration fitted to the patient's tooth, which is then sent to a device that actually carves a restoration out of porcelain or composite resin. The restoration can be colored to match the patient's teeth, and modern CAD/CAM production techniques can produce fittings of comparable precision to those made by conventional methods. One significant advantage of this aspect of digital dentistry is that conventional restorations are made off-site and require the patient to make additional visits, whereas CAD/CAM equipment can be used on the premises and allows the patient's tooth repair to be completed the same day.
Another important aspect of digital dentistry involves imaging techniques. Dental imaging, or dental radiography, has traditionally been done by using x-rays to produce images on film. Digital radiography replaces photographic film with digital-image capture devices that can record and store the image as a computer file. This allows images to be produced more quickly by illuminating the need to develop chemical film and makes it possible to use various computer-enhancement techniques to improve the image.
Replacing physical photographs with computer data also eliminates the expense of processing and storing these pictures and makes it easier to quickly send a patient's information to another dentist or an insurance company. The ability to use computer enhancement of images can also help to compensate for flaws in the original image, such as overexposure or under exposure, and so reduces the need to retake images, which saves time and reduces the patient's exposure to radiation.
The use of lasers in dental care is also commonly included in the term digital dentistry, because controlling these devices involves digital signals. Diode lasers are commonly used, although other types, such as carbon dioxide gas lasers, are also used for some purposes. Dental lasers can be used for purposes such as drilling cavities, cosmetic procedures, and destroying diseased tissue. The use of lasers is more costly than conventional methods but can have advantages over conventional dental equipment, including reduced bleeding and reduced need for anesthesia.