Customs law consists of laws and regulations that serve the dual purpose of preventing the illegal entry of people, goods, and dangerous contraband into a country while promoting safe and legitimate travel and trade from other countries. These laws involve border security and patrol, the protection and enforcement of copyright laws, and the prevention of smuggling and immigration fraud. Customs law includes regulations about what items visitors may take into or out of a country.
The US Customs and Border Patrol (CBP) is part of the US Department of Homeland Security. Its foremost mission is keeping terrorists and weapons out of the US while also facilitating travel and trade. The US Border Patrol is the largest law enforcement agency in America. It works cooperatively with Immigration and Customs Enforcement. CPB is responsible for apprehending people entering the country illegally and preventing illegal contraband from coming into the country. In addition to these responsibilities, it collects import duties, regulates and assists with international trade, and enforces customs law regarding theft of intellectual property.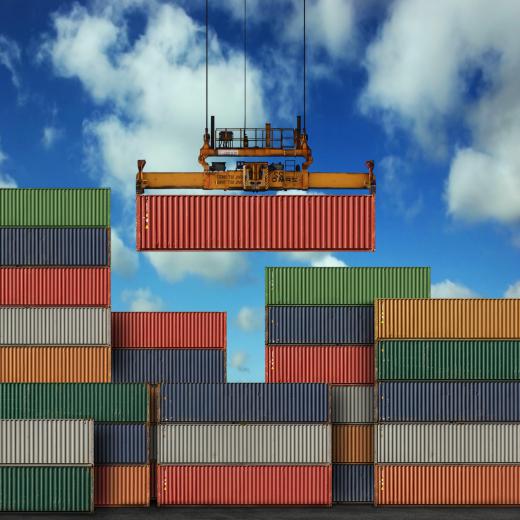 Under the North American Free Trade Act (NAFTA), Canada, Mexico, and the US eliminated barriers to cross-border investment and movement of goods and services. Tariffs were also lifted on most goods. The three counties also cooperate in border security, particularly in the areas of drug smuggling and human trafficking. Working together, US and Mexican customs authorities typically prevent more than ten thousand illegal weapons a year from crossing their borders.
Each of the three countries also has specific customs law regulating travelers entering their country. The US and Canada prevent firearms from being carried into the country. Mexico allows firearms only for hunting and fishing, and a permit must be obtained from the Mexican consulate in advance. Mexico requires a passport and visa of travelers, as does Canada, with the exception of US citizens. The US makes the same exception for Canadian citizens.
The US prohibits the importation of fish and wildlife or any products made from an endangered species. Haitian animal hide drums and gold from Cuba, Iran, and Burma are also prohibited. Canada does not allow the introduction of "hate propaganda" and obscene materials into the country. Anyone entering Canada with more than ten thousand dollars in cash must report this fact to the Canadian Border Service Agency.
Mexico has strict regulations about declaring personal effects at the border, even if the items are permissible and duty free. The failure to declare items like cell phones, CDs, personal computers, and other electronics can result in their seizure as contraband. If personal items are seized as contraband, the vehicle they arrived in is generally seized as being used for attempted smuggling. Persons wishing to drive into Mexico must purchase Mexican insurance.
AS FEATURED ON:
AS FEATURED ON:

By: Binkski

Customs officials may inspect the contents of an intermodal container they deem suspicious.

By: wellphoto

Customs laws can be used to stop drug smuggling.

By: Stephen Finn

The United States currently holds a trade embargo against Cuba.

By: Rafael Ben-Ari

NAFTA allows Canada, Mexico and the U.S. to work together in human trafficking cases.

By: James Steidl

The US Customs and Border Protection monitors official border crossing points.

By: HappyAlex

When traveling from the United States to a foreign country, it's wise to familiarize yourself with customs regulations.