There are so many different types of yarn to choose from that it can be overwhelming for the beginning crocheter to pick the right one. Picking the correct crochet yarn depends upon the project at hand. With the exception of crochet thread, there is no one yarn that is exclusive to the art of crochet. A finished project won't look complete or polished if the wrong yarn weight, also called yarn gauge, and fiber is chosen.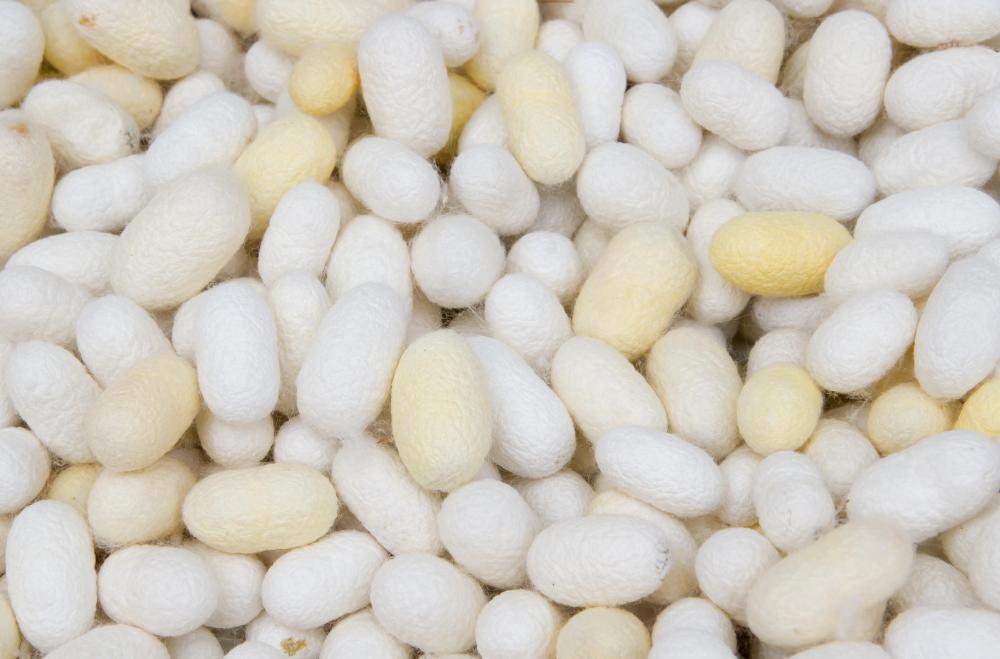 There are natural yarn types, such as organic, cotton, silk, bamboo, and angora yarn. There are yarns made from synthetic fibers, such as acrylic, rayon, nylon, and viscose yarn. Specialty or novelty yarns cater to crocheters seeking to make unusual finished projects. Denim yarn can be made from recycled blue jeans, while some yarns are made from exotic fibers such as animal hair, such as dog yarn or llama yarn.
Crochet yarn comes in different weights. Thin crochet thread is typically made from cotton or nylon and is used for delicate lace edgings or smaller projects like baby socks. Fingering weight crochet yarn is used for socks and baby items. Worsted or medium weight crochet yarn is used for sweaters and blankets. Bulky weight yarns work up quickly and can be made into all but the smallest or most delicate projects.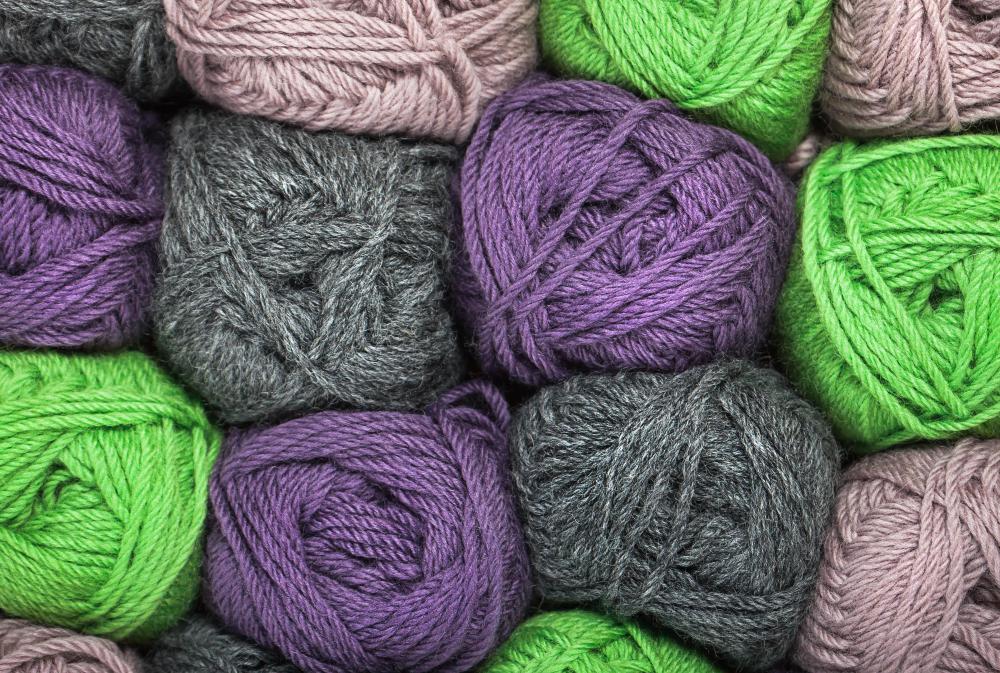 Some crocheters have a favorite type or style of yarn to work with. Others find joy in experimenting with different fibers, weights and colors. Handspun yarn is made into crochet yarn from raw fibers. Hand painted yarn can be handspun or commercially spun, but is individually dyed and colored by an artisan. These are all factors to consider when choosing a crochet yarn.
Each yarn has a different texture and feel. Some work up with more drape, while others are stiff and rigid when crocheted into a project. The colors of a yarn display themselves differently if a project is knit or crocheted — some dye patterns form large pools of color when used with one craft and not with another. All of these characteristics contribute to how a project appears and behaves when finished.
Crocheters also consider how a yarn is spun — whether the yarn is plied or twisted and how many individual threads make up the finished yarn. These attributes can make a yarn hard to crochet. If a yarn is too hard to work with, crocheters may consider it better suited to another fiber art, such as knitting or tatting.
Crochet yarn.

Silk cocoons. Some yarns include silk fibers.

A higher ply yarn will show more definition in a cable knit pattern.

There are many types of yarn a person can use for crocheting.