What is Cranial Electrotherapy Stimulation?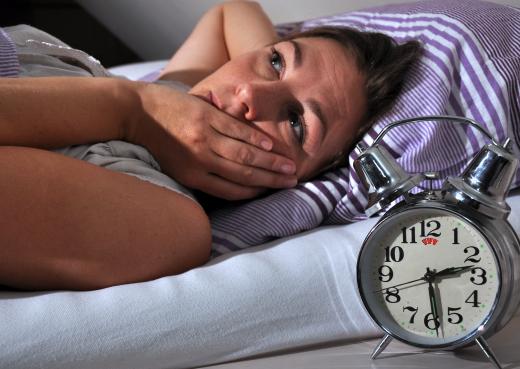 Cranial electrotherapy stimulation is a procedure in which probes are attached to the ears and an electrical current is passed through the brain. The idea of passing current through the brain makes many people think of electroconvulsive therapy, but cranial nerve stimulation uses a much lower level of electricity, and is far less invasive. The risks associated with this procedure are also low; patients may experience nausea or dizziness when the device used is turned up, but these symptoms do not linger.
While cranial electrotherapy stimulation is non-invasive and does not appear to have a potential to be harmful, there is some debate about how it works, and whether or not it works at all. The theory is that by passing electricity through the brain, it is possible to alter the electrical currents which are normally present in the brain. Studies using cranial electrotherapy stimulation seem to show that the pattern of brain waves does indeed change during stimulation, so the procedure is certainly doing something to the brain.
Medical devices used in cranial electrotherapy stimulation have been approved in the treatment of stress and insomnia. CES, as it is also known, appears to have a benefit for some patients who experience insomnia and sleep disorders. It can also be beneficial for stress in some cases. People also claim that it can be effective in the management of depression, some types of addiction, and pain disorders. While the efficacy rate for people with chronic pain is low, when it does work, it can work very well.
Some companies sell medical devices which can be used in cranial electrotherapy stimulation for home use. This is not highly recommended, as it is important to receive the right dose of electricity at the right intervals. While it is difficult for people to hurt themselves with devices designed for home use, they may not experience much of a benefit either. Instead, it is advisable to go to a medical professional who offers cranial electrotherapy stimulation.
During sessions, patients can remain fully dressed. Their ears will be lightly wiped down before the probes are attached, and they may lie down or sit. Some patients actually fall asleep during cranial electrotherapy stimulation sessions, while others report a feeling of relaxation. Sessions are repeated on a scheduled base or as needed, and the intensity of the electric current may be adjusted over the course of treatment to address changing needs on the part of the patient.


By: Dan Race

Cranial electrotherapy stimulation can be used to treat insomnia.

By: Photographee.eu

Cranial electrotherapy may be an effective treatment for fibromyalgia patients suffering with neck pain.

By: tab62

Cranial eletrotherapy stimulation may be helpful in the management of depression.

By: ivolodina

Research suggests that cranial electrotherapy stimulation may benefit people who have treatment-resistant mood disorders.

By: michaeljung

People suffering from chronic pain may gain immense relief from cranial electrotherapy stimulation, although the efficacy rate is very low.