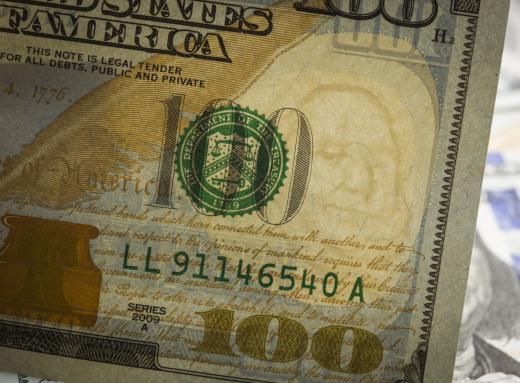 Counterfeiting refers to the imitation of something with the intent to deceive. As a general rule, people use the term specifically to refer to people who replicate currency in the hopes of passing it off as legal tender. However, a variety of things can be counterfeited, from designer handbags to legal documents. In terms of counterfeiting money, counterfeiting comes with severe consequences, as it is treated as a very serious crime in most nations around the world.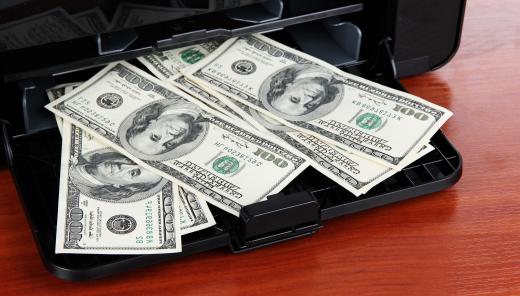 People have been counterfeiting money ever since money was developed. The Greeks and Romans, for example, shaved down legal coins, reducing their value, and used the shavings to cast new coins. Some enterprising counterfeiters used cheap alloys to imitate legal tender, while others cast a cheap base and then coated the coin in a metal like silver or gold in an attempt to pass it off as a real coin. When paper currency joined coin as a form of legal tender, counterfeiting exploded in many regions of the world, and it is a constant concern for many governments.
Most modern counterfeiting is focused on paper money, because paper money has a higher face value. Counterfeiters use a variety of techniques to produce replicas of the desired currency, depending on the security features which a nation uses to protect the integrity of its money and the level of realism desired. For example, a color photocopier can sometimes render a credible replica of legal currency, especially when the currency is run through a washer to age it, but counterfeiters may also use sophisticated printing techniques like those used at a national mint.
Most mints around the world use a number of safety systems to protect their money. For example, many nations print engraved money, meaning that specially engraved plates which are very hard to replicate are used in the production of currency. Many countries also use specialized papers and inks, along with complex designs which are hard to copy, and they may change the look of their currency frequently in an attempt to foil counterfeiters.
Someone who is convicted of counterfeiting will spend at least a decade in prison. He or she may also be forced to pay fines or restitution, and the property used in the counterfeiting process may be seized. Counterfeiting is treated as an extremely serious crime because it devalues a nation's currency, potentially threatening its economic stability and global standing.


By: Andy Dean

Watermarks are used as anti-counterfeiting features on U.S. federal reserve notes.

By: Africa Studio

Computer graphic design programs allow counterfeiters today to print high quality bills that are harder to identify as counterfeit.

By: krzysztof siekielski

A color photocopier can sometimes render a credible replica of legal currency.

By: Dmytro Sukharevskyy

Some counterfeiters coat coins in gold in an attempt to pass them off as real coins.