What is Cotton Duck? (with pictures)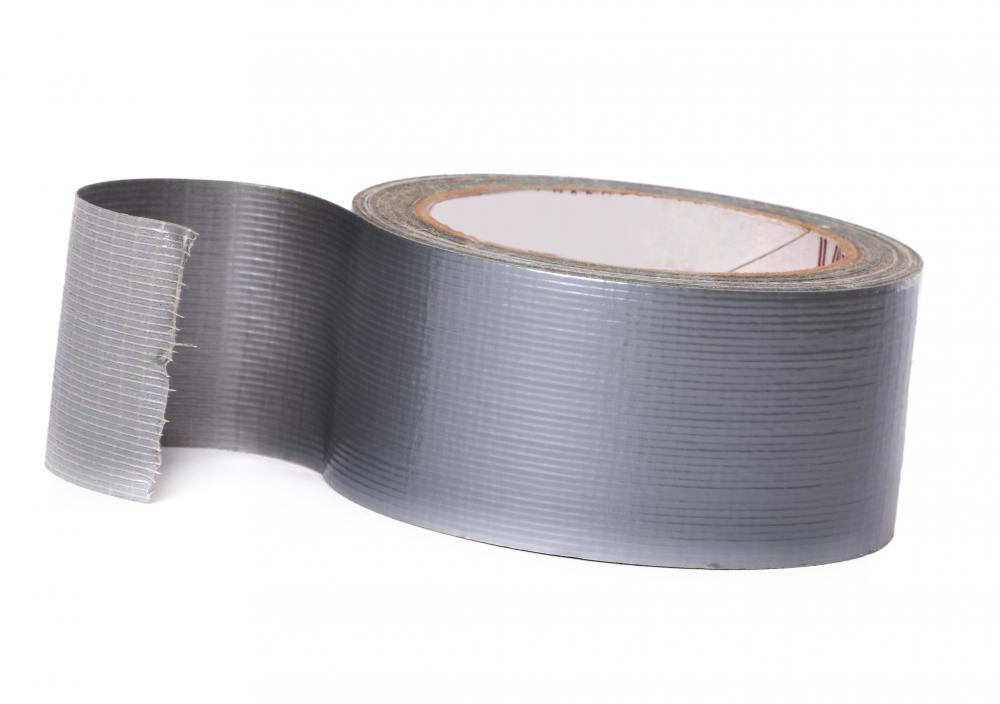 Cotton duck is a type of textile. It is used in a wide range of industries, and can be used in the manufacture of shoes, slipcovers for furniture, work clothes, sails, bags, and a variety of other things. As a general rule, the fabric is plain but very strong. The classic color is unbleached white, but many manufacturers also dye their duck to meet consumer demand for other colors. It is available by the yard (or meter) at many fabric stores.
For those readers visualizing waterfowl made from textiles, the origins of the term are unfortunately more mundane. It comes from a Dutch word, doek, which means "linen canvas." The "cotton" is added to distinguish it from traditional duck. Cotton duck is, however, involved with the history of duct tape, sometimes called duck tape. The original duct tape was in fact made from this fabric, treated with a special adhesive.
There are 10 grades of cotton duck, from one, the most heavy, to ten, the most lightweight. The grades refer to the weight and thickness of the material, and are standardized across most of the textile industry. Grades are assigned on the basis of how much a piece of fabric of a specific size weighs. Individual traditional names for each grade are still used by some people, but they do not have specific grades attached.
The durability of cotton duck makes it a great choice for situations in which a strong, hardy fabric is needed. Many hard laborers, for example, swear by the quality of garments made with this material, which protect them from the perils of the workplace. Popular brands of shoes are made with it, which also appears on director's chairs, tents, and pillowcases for outdoor furniture. White duck can be bleached if it is soiled, making it an excellent choice for hard wearing environments.
Like other textiles made from cotton, duck is relatively easy to care for. In most cases, it can be washed and dried at any temperature. It will become more soft and flexible with time, ultimately breaking down at areas of high stress. Cotton duck also takes dye readily. When used as a garment, the fabric can be stiff and unwieldy at first, but it will settle within a few washings and wearings, and it should start to feel like a second skin.
Duck tape owes its existence to cotton duck.

Cotton duck may be used for sailmaking.