What is Competitive Industry Analysis?
Competitive industry analysis reviews specific elements within a market and helps a company determine if it can earn profits entering that market. The analysis often has four elements: threats to entry, bargain power of buyers, availability of substitute goods, and the bargain power of suppliers. Each element can make it difficult for a company to enter a highly competitive industry. The company's management team will often conduct the competitive industry analysis to see if it can find a niche in the market.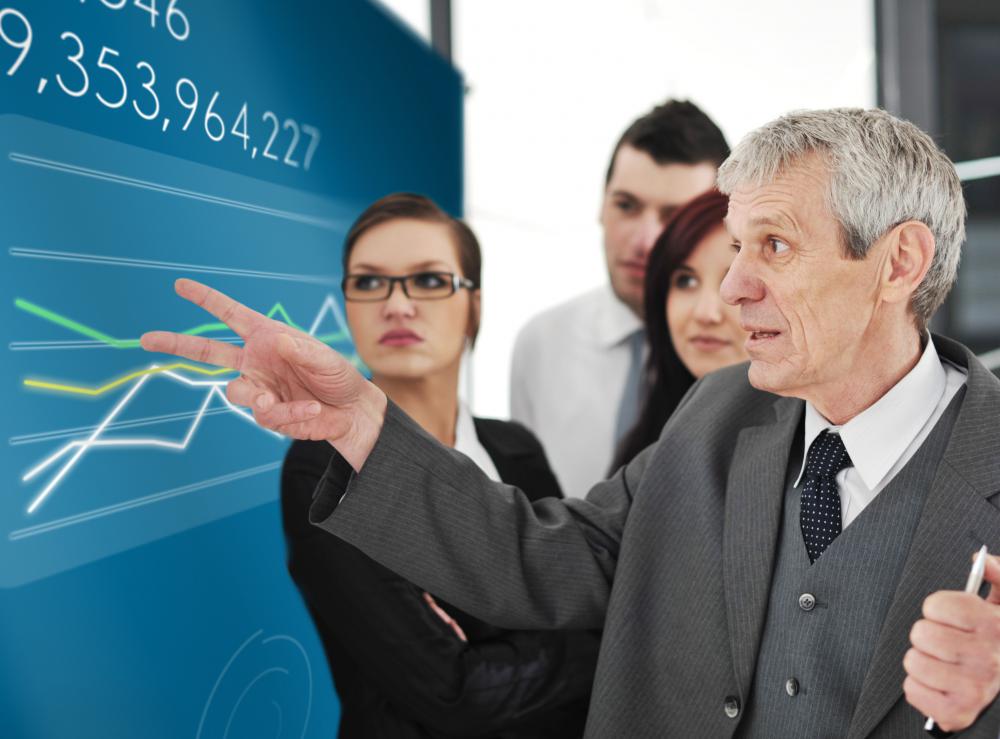 Threats to entry in a competitive industry analysis include start-up costs, government regulation, distribution channels, and the strength of current competitors. This is typically the first step in the analysis because any one of these factors can quickly kill the idea of entering a new market. In some cases, a company may rank these in terms of importance. For example, the lack of distribution channels may not be as important as the excessive government regulation found within the new market.
The bargaining power of buyers represents the ability of individual buyers to control the market. This occurs when a few dominant buyers exist, and the predominant products purchased are fairly standard. An example of this is found in the computer industry, where only a few buyers exist for certain computer parts, which are standard materials. In a competitive industry analysis, this can result in smaller market share for all companies in the industry. In some cases, a supplier may attempt to limit this power by setting up its own retail outlets for selling goods, reducing the power of buyers.
Substitute goods in a market indicate that buyers can find alternate goods. In a competitive industry analysis, this indicates that consumers are not bound to a specific type of good. When prices increase or other factors make it difficult to purchase a specific item, consumers will purchase a substitute that provides enough similarities to the original. This can make it difficult for a company to sell its full inventory in a market.
Like buyers, suppliers also have some bargaining power in a competitive industry analysis. This results when few suppliers exist and products offered in the market have specific differentiations when compared against each other. Suppliers can use this as a natural barrier to entry as their goods are often more favorable in the market compared to a new entrant. This occurs when buyers prefer the goods from one supplier as they have features not easily replicated by another supplier.