What is Clinical Neurology?
Clinical neurology is the diagnosis and treatment of patients who have neurological conditions. It is a non-surgical, patient-oriented specialty practice in medicine. There are certainly neurologists who might participate in research or teaching and don't have much contact with patients. In these cases, these doctors would not be practicing clinical neurology, since clinical tends to be defined as having to do with patient care.
Neurology is an important branch of medicine that is concerned with the nervous system. While this includes conditions that can affect the brain, the specialty does not exclusively deal with brain disorders or injury. Other parts of the nervous system can become dysfunctional or diseased including the spine, the nerves and the muscles.
It should be understood that clinical neurology is not the same as neurosurgery. Though both are concerned with the nervous system, only the neurosurgeon performs surgery. The path to each specialty is very different, and though these doctors may work together, especially if a neurologist recommends surgery for a patient, they're two very different specialties.
Some of the conditions that might be addressed in clinical neurology include the treatment of brain damage as caused by traumatic injury or stroke. Neurologists additionally work with people with deteriorating mental conditions like Alzheimer's, Parkinson's, or multiple sclerosis, and they may manage patients with ongoing disorders like chronic headaches or migraines, and seizure disorders.
There of other conditions that those specializing in clinical neurology might be called upon to diagnose or treat. Neurologists may manage chronic pain conditions involving the peripheral nerves or muscles. Some forms of paralysis, especially as relating to spinal cord damage are treated or overseen by these doctors. Other conditions that might require the services of neurology are infections of the spine or brain, and cerebral palsy.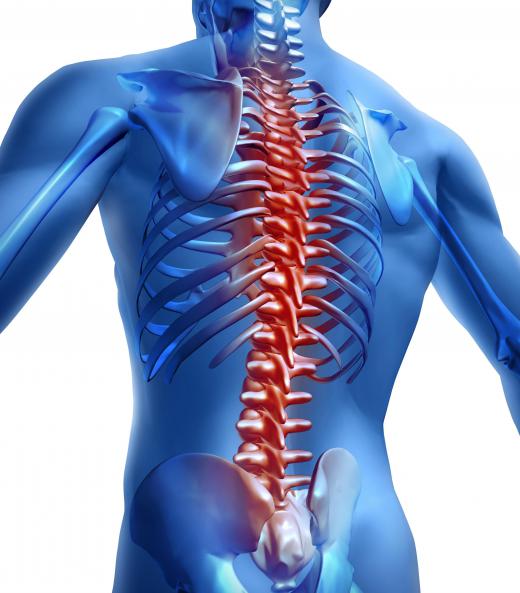 Treatment for a few conditions may overlap into other specialties. There is growing argument, for instance, that neurologists are just as capable of treating biologically based mental illnesses, as are psychiatrists. Things like stroke may be dually managed by cardiologists or vascular specialists and neurologists, or by either specialty alone. However, if significant brain injury has occurred, a neurologist almost always is part of the team of doctors giving treatment.
Since clinical neurology is a specialty, it means doctors will train extensively to achieve board certification in this area. In addition to completing the four years of medical school, they will need to complete a four-year residency. Neurologists may continue training to specialize yet more in a specific field, like in the treatment of dementia. When doctors want to work with children, they have a different route to follow for specializing in clinical neurology. They must first get a medical degree, do a residency in pediatrics, and then complete training in pediatric neurology.
AS FEATURED ON:
AS FEATURED ON:

By: MediablitzImages

A neurologist may treat a patient who is experiencing chronic migraines or other headaches.

By: Alex Yeung

Clinical neurology is distinct from neurosurgeons, who are qualified to perform surgery on the brain.

By: CLIPAREA.com

Neurology is a medical specialty that focuses on conditions of the brain and other parts of the human nervous system.

By: freshidea

Dysfunctions and diseases of the spine are included in clinical neurology.

By: Monkey Business

Clinical neurologists might focus on diseases such as dementia which affect the elderly.

By: spotmatikphoto

A clinical neurologist may specialize in pediatrics.

By: joshya

Multiple sclerosis is a condition that may be addressed with clinical neurology.