A cleansing balm is an oil-based cleanser designed to remove makeup, oils and impurities from the skin. It acts as a cleanser and a moisturizer at the same time. Cleansing balms are similar to cleansing oils but in solid form.
Somewhere between a gel or liquid cleanser and a liquid oil-based cleansing oil is the cleansing balm. A cleansing balm is made from plant-based oils and either beeswax or plant-based wax. The result is a solid product that turns into an oil-based cleanser when applied to the skin.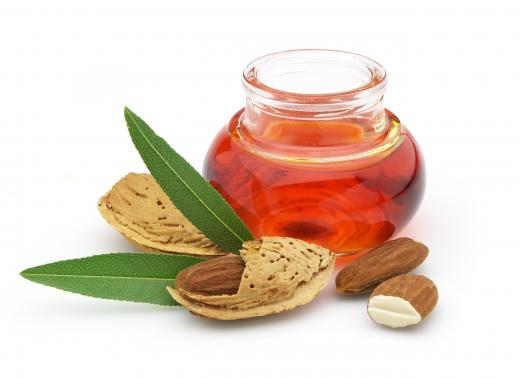 One of the benefits of using a cleansing balm over a gel or liquid facial cleanser is the high concentration of oils in the cleansing balm. The oils in the balm dissolve makeup, sunscreen, dirt and excess oils without drying out the skin or stripping it of important natural oils. The cleansing balm is less greasy and less messy than typical liquid facial cleansers as well.
A cleansing balm is applied to the skin in a circular motion, using the finger tips. Some products suggest mixing the balm with water in the palm of the hand before application while others are designed to be used straight from the jar. The balm is then rinsed off, taking oils, makeup and dirt with it.
The ingredient list varies depending on the product, from completely natural plant-based and organic ingredients to balms that contain chemicals designed to benefit the skin. The basic ingredients include liquid and solid plant oils and a wax to harden the mixture. Essential oils also are commonly added for scent and specific healing properties.
Examples of skin-nourishing plant-based oils used in skin balms include coconut oil, jojoba oil, almond oil, sesame seed oil and shea butter. Coconut oil is liquid at room temperature while almond and sesame oil are always liquid. Shea butter is a thick, rich butter made from shea nuts. It is liquid when heated and solid when cool. Examples of wax include beeswax, soy wax and wax made from macadamia nuts.
The oils and waxes are heated and blended together. It takes anywhere between four and seven parts liquid or semi-solid oils to each part wax used to create a balm. The resulting product should be soft and malleable but relatively solid. Once the right consistency is achieved, essential oils can be added to enhance the scent of the cleansing balm.
Cleansing balms can be used alone or followed by a toner. Toners wash away residue from the cleanser and help to tighten pores. When skin feels dry, a light moisturizer should be used as well.
AS FEATURED ON:
AS FEATURED ON:

By: Dionisvera

Almond oil is often used to soothe the skin.

By: sunabesyou

Cleansing balm may be used to remove oil and makeup from the skin.