What is Circular Knitting?
Circular knitting, or knitting in the round, is a style of knitting that produces a seamless tube. It is most often used to make accessories such as hats, gloves, or socks, and can also be used to knit the body or sleeves of a sweater. In modern times, the ability to create knit projects that have fewer sewn seams has led to circular knitting becoming more popular, with some knitters eschewing knitting flat on straight needles altogether. Knitting in the round usually requires the use of at least one circular knitting needle or a set of double pointed needles (DPNs).
When knitting flat on straight needles, knitters will find they can produce variations on a rectangle or triangle shape. This means that sweaters must be knit in pieces, with a separate front and back panel, and two flat sleeves that must be seamed. However, some knitters dislike the process of seaming garments after the knitting is complete. Circular knitting eliminates the need for most seams, as the body of a sweater can be largely knit in one piece, with divisions between front and back being made at the armholes. Sleeves can be knit as tubes and grafted onto the body of a sweater rather than sewn.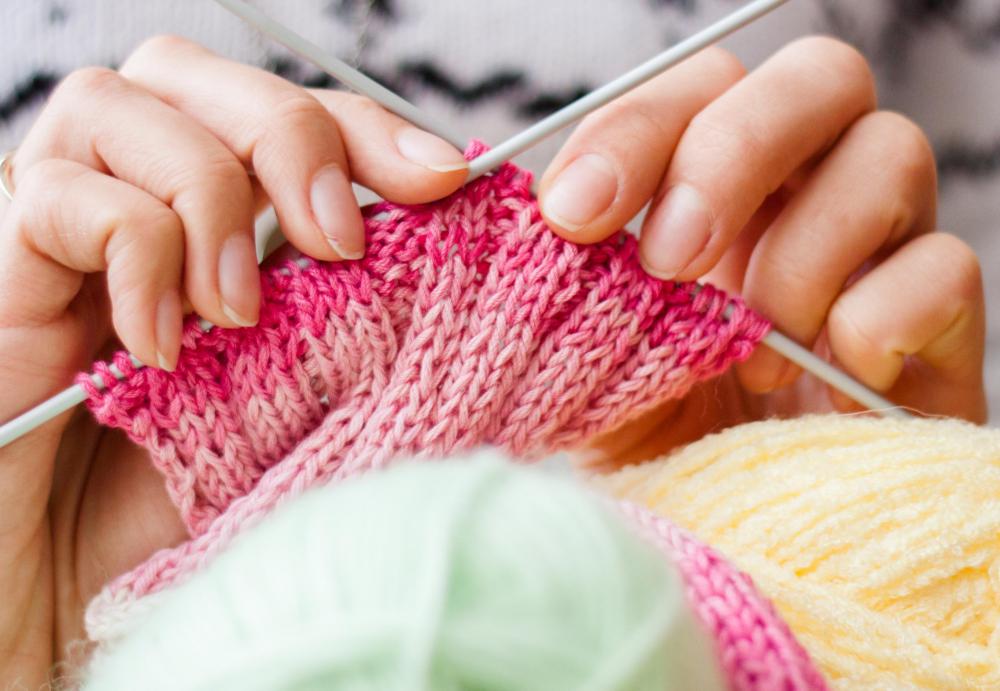 Circular knitting needles are usually a pair of needle points held together by a flexible plastic cable. Needles come in a variety of cable lengths, with 16-inch (41-centimeter) circular needles often used for hats or cowls, and larger circular needles of up to 60 inches (1.5 meters) used to knit sweaters and other large garments. For smaller projects, such as socks or gloves, many knitters choose to use DPNs. DPNs are straight needles that have a point on either side, and are usually sold in packaged sets of four or five. The double points allow stitches to slide back and forth between the needles easily.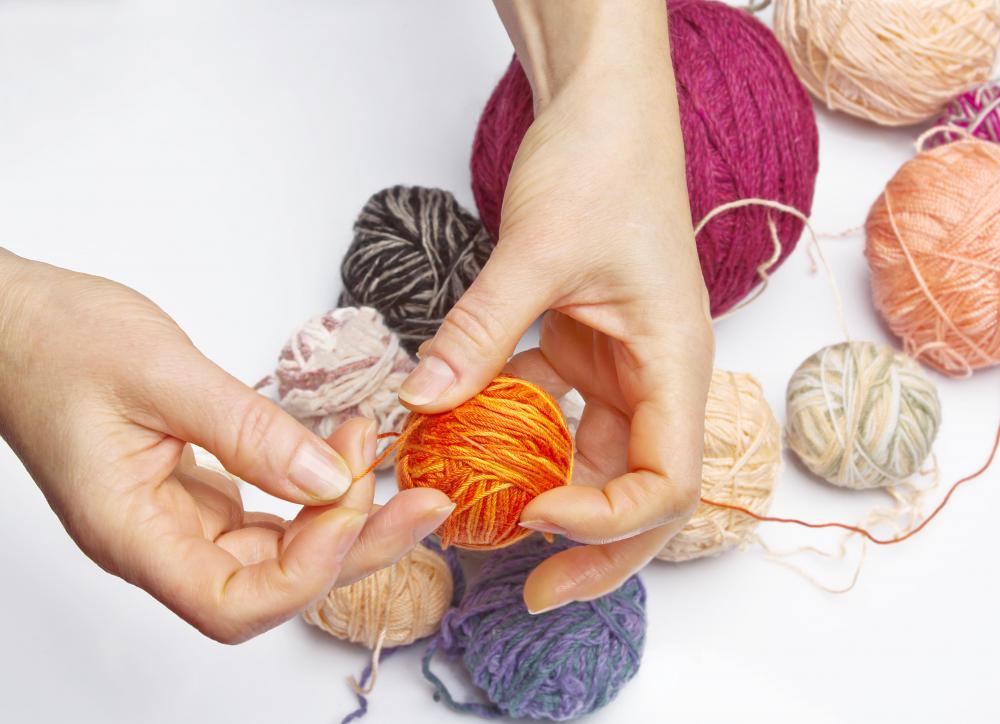 Another method of knitting in the round that allows the knitter to make two identical socks, gloves, or sleeves at the same time is called the Magic Loop method. This involves using a circular needle with a longer cable, usually about 40 inches (1 meter). The cable is folded over itself to create two circles of smaller circumference. Another method of circular knitting can be accomplished by using two circular needles and holding one half of the total stitches on the first needle, and the other half on the second needle. These techniques are somewhat more advanced.
To begin knitting in the round on a single circular or a set of DPNs, a knitter will cast on the number of stitches specified by her pattern of choice. Once all the stitches are on the needles, the knitter will join her knitting into a circle by knitting her first stitch into the first cast on stitch. Before joining the knitting on DPNs, the knitter will need to divide the stitches evenly amongst three or four needles. If any of the stitches becomes twisted before the join is made, the entire knit piece will have a twist in it, which is usually not desirable. As long as no stitches are twisted, the knitter can continue knitting every row to produce a seamless tube of stockinette stitch, with all of her knit stitches on the right side of the fabric.
By: Ruslan Kudrin

A zip-up knitted sweater made with circular knitting.

By: uwimages

Circular knitting needles are often used to make hats.

By: apelavi

Straight needles are usually unsuitable for circular knitting projects.

By: vladi59

Circular knitting is used to create tube-shaped clothing items, such as gloves.