What is Chromium Nicotinate? (with pictures)
Chromium nicotinate is the generic name for chromium polynicotinate which is a compound of chromium and niacin, or as it is more commonly known, vitamin B3. Chromium is a naturally occurring trace mineral which is typically present in small amounts in the human body where it plays an important role in several biological functions. Chromium may be found in several dietary sources or in synthesized compounds. In particular, chromium nicotinate as a source of chromium is believed to be one of the most efficient and safe sources of the mineral. Supplements containing polychromium nicotinate are most commonly used to improve the body's insulin response and control of blood sugar levels.
Chromium is one of the essential minerals which support the biological functioning of the human body. One of the most important of these functions is the body's response to insulin triggers which manage cellular glucose absorption. When this process is running normally, the body maintains correct blood glucose and lipid levels, builds muscle efficiently, and has adequate energy reserves. When this critical balance is upset, several undesirable and potentially life threatening conditions may arise. These include obesity, chronic fatigue, heart disease, and type 2 diabetes. Chromium as a supporter of healthy glucose metabolism is therefore a very valuable part of a healthy diet.
The most common application of chromium nicotinate is the supplementation of dietary chromium and boosting depleted levels of the mineral in the body. The use of niacin as a binder for the chromium component of the compound serves a dual purpose. First, it is valuable on its own as a trace supplement and has less potential negative side effects. Second, it allows for the release of the chromium as a biologically active agent. This makes it easier for the body to absorb more of the mineral. This compound may be particularly beneficial for pregnant or breastfeeding mothers, diabetes and arterial disease sufferers, and may even aid in the treatment of depression.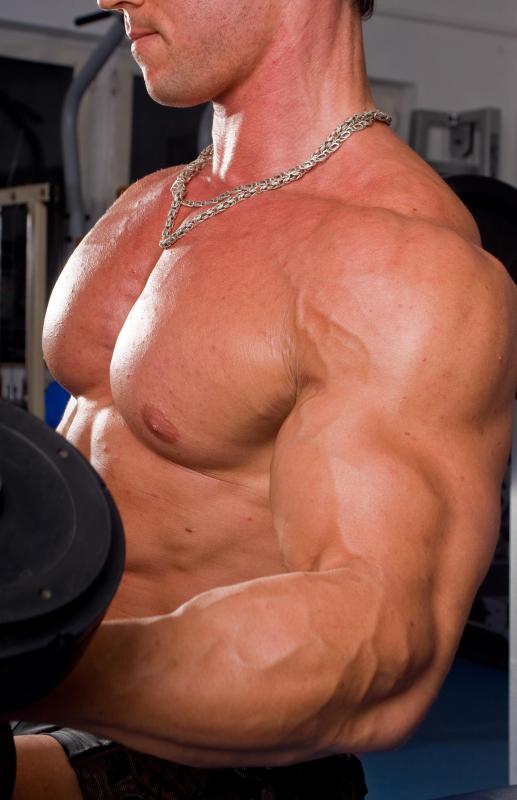 One of the many claims made regarding the benefits of chromium nicotinate is that the supplement is an effective weight loss or bodybuilding agent. Although not strictly inaccurate, the extent to which the supplement will accelerate weight reduction and/or muscle growth may be exaggerated. It may promote or improve healthy metabolism of glucose, fats, and protein. Weight loss and muscle gain are functions that may require those processes to be pushed beyond the realms of normal bodily function. Chromium supplementation may promote better basic functioning of sugar metabolism but miraculous weight loss and ripped muscles seem to be unlikely results. As with most supplements, a health care professional's advice should be sought prior to considering chromium nicotinate.
Obesity and chronic fatigue may be the result of a chromium imbalance in the body.

Chromium nicotinate may be beneficial for breastfeeding mothers.

Chromium nicotinate may aid in the treatment of depression.

It is claimed that chromium nicotinate is an effective bodybuilding agent.