Cell physiology is a field of biology which focuses on studying the function of cells, and how cells interact with each other and with the larger organism they inhabit. Researchers in this field use a variety of tools to observe cells and learn more about their structure and function, such as microscopes and more advanced imaging equipment to see the structures inside of cells in greater detail. Many basic cell biology classes cover some cell physiology, and students can also take specific courses in this branch of biology to get more detailed information.
Each cell within an organism is designed to act as an independently functioning unit which supports the larger organism as a whole. Cell physiology looks at the structure of different types of cells, and how cells function. It also looks at how cells come together to create organs and other structures, and how the cells within an organism work together. All of the normal functions of a cell are covered in this field, as are the many different types of cells which can be found in a single organism.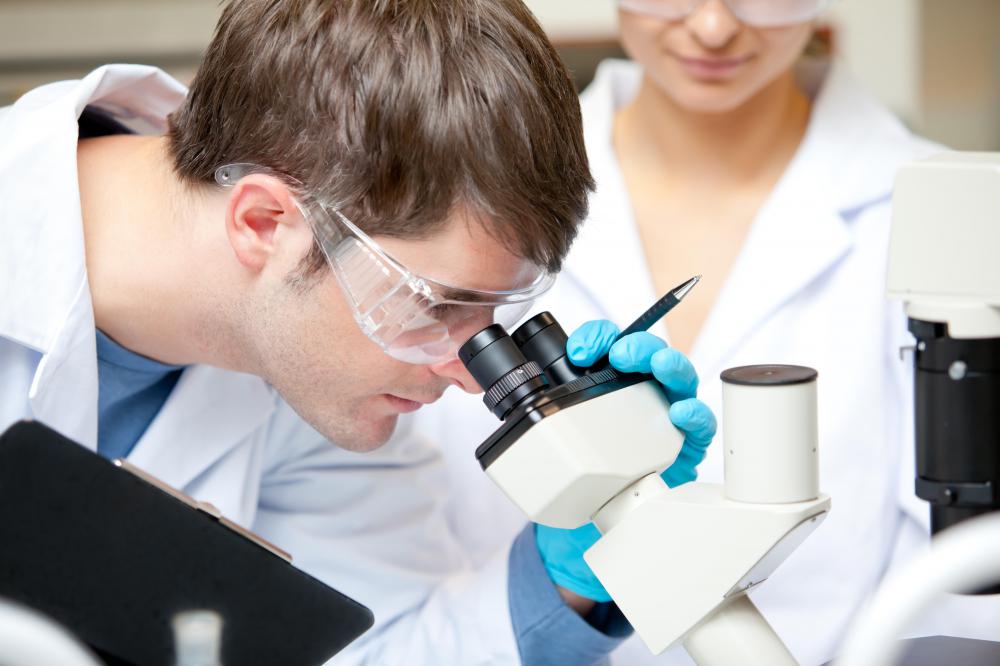 Some examples of topics studied in this field include respiration, digestion, and waste elimination at the cellular level, along with cell membranes, electrical signaling between cells, and the mechanics of specific activities like muscle contractions. The organelles within the cells are also objects of interest, as are their functions, and the variations in organelles between cell types and organisms.
Understanding cell physiology is important to the understanding of larger organisms, as many important activities take place at the cellular level. By studying how cells are supposed to work under normal conditions, researchers can also make it easy to identify errors, problems, and malfunctions when the cells in an organism become abnormal. Identifying abnormalities and their causes can be valuable in the treatment and management of disease, and for the general advancement of biology as a science.
Researchers in this field work in the laboratory environment. They can work for pharmaceutical companies, medical research organizations, universities, and government agencies. Cell physiologists can also opt to specialize in a particular area of interest, such as plant cells, cellular replication, or prokaryotic cells. As with many of the sciences, in order to advance in the field of cell physiology, it is usually necessary to have a master's degree at a minimum, with many researchers holding doctorates along with extensive postdoctoral training.
By: Amelie Olivier

A cell.

By: Alila

Different types of cells.

By: WavebreakMediaMicro

In cell physiology, microscopes are used to study cells.

By: snapgalleria

Cell physiologists may specialize in a particular area of interest, such as plant cells.