While the potato may be the most common favorite smashed vegetable, carrot mash is another popular form of pureed food. Carrot mash is both healthier and more flavorful than potato mash, and can be served both on top of main dishes, as well as side dishes. Smashed carrots can be either sweet or savory, depending upon the preferences of the cook.
Cooking with carrots in this manner is very similar to cooking with potatoes. The carrots are are peeled and chopped before being added to a pot full of boiling water. They are then boiled until very soft before being mashed by hand or pureed in a food processor. The former method will generally yield a chunkier, thicker mash, while the latter can be used to create a thinner, smoother carrot mash. Some cooks opt to prepare the carrots first in the oven for a roasted flavor and softer texture.
One of the most common ways to prepare the pureed vegetable is in the form of turnip and carrot mash. Parsnip and carrot mash is another popular way to create a carrot-based puree. In both of these preparations, the vegetables are usually prepared in a similar manner, and combined with seasonings, such as salt and pepper. Other herbs, such as parsley or coriander, may be added as desired as well. Milk, sour cream, and butter are frequently used when making carrot mash dishes, too.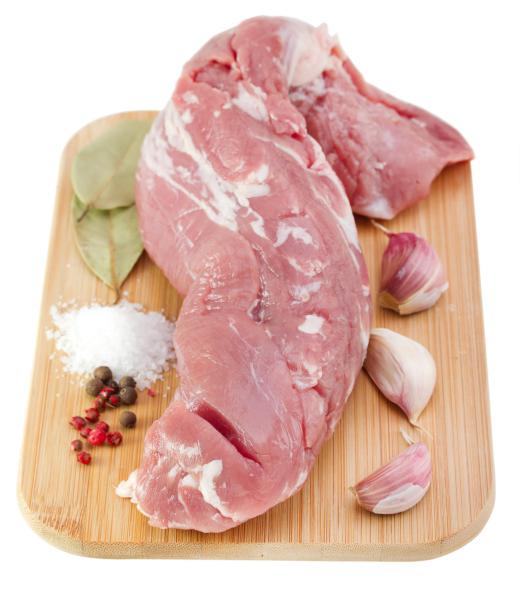 Carrot mash is often served beneath or alongside a main entree. It may be topped with a meat, such as a pork loin or lamb chop, along with another side vegetable, like green beans. The mash can also serve as a garnish or topping for savory dishes, such as meatloaf.
When prepared as a sweet dish, mashed carrots may incorporate ingredients like honey or sugar. Cinnamon is another favorite flavoring for sweet mashed carrots. Caramelizing the carrots in the oven with a sweetening agent, such as brown sugar, also yields a sweet, candied flavor. Sweet mashed carrots are considered a favorite comfort food, and they are also often served with holiday meals.
The typical serving of mashed carrots is piping hot and fresh. If used to feed a baby, however, the carrots may be better served at room temperature or chilled. Other mashed vegetables may be combined with the mashed carrots for a fuller flavor, or in order to entice a child to eat them.


By: zoë biggs

Coriander is often added to carrot mash.

Carrots.

By: Natalia Mylova

Carrot mash is often served as part of a pork loin entree.

By: sattriani

Carrot mash is a side dish that pairs well with grilled or roasted lamb chops.