Calendula cream is typically made from a solid fat base of vegetable oil or lanolin infused with calendula flowers, commonly known as garden marigolds or pot marigolds. Calendula is known to be high in anti-oxidants that may help prevent skin cell damage caused by free radicals; it also is believed to have anti-inflammatory and anti-bacterial properties. Calendula cream is often used as a topical salve to heal and prevent dry skin as well as to promote wound healing. It also may be used to help soothe the irritation and redness caused by skin conditions such as eczema or psoriasis.
The calendula flower, or calendula officinalis, is native throughout the Mediterranean and Egypt. The name comes from the Latin calend, which means the first day of the month, because that was when the flower was thought to bloom. It is also associated with the sun because of the bright yellow and orange colors of its petals. Calendula has been used for centuries in herbal medicine to treat skin ailments and injuries such as burns, scrapes or insect bites.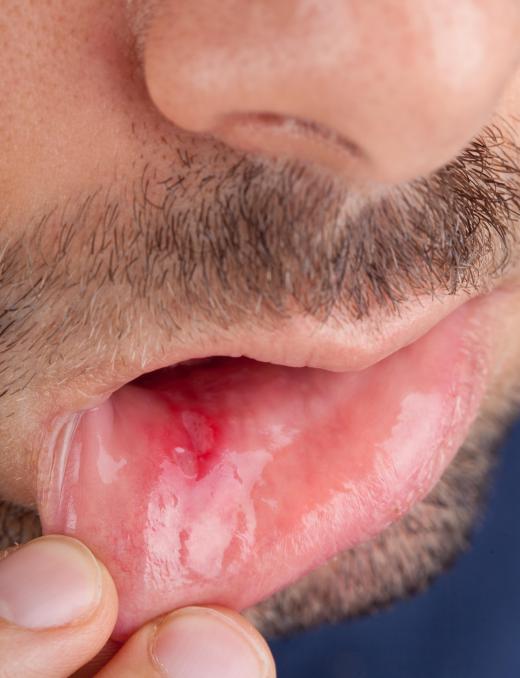 Calendula cream can be made at home by combining dried calendula petals with a solid fat, such as vegetable shortening, and beeswax. The mixture is heated and the petals are allowed to steep in the hot oil until thoroughly infused. The petals are then removed and the fat is allowed to solidify. The cream can then be put into clean jars and applied to any external part of the body. Special uses for this cream can include healing cracked heels or palms, hangnails, and wind chapped or sunburned skin.
There are also several commercial calendula cream preparations that can be found in health food stores or pharmacies that stock natural remedies. Calendula is not only a skin cream ingredient, but may also be found in shampoos for oily hair and herbal mouth rinses used to soothe painful canker sores. Calendula cream bath products are also commonly available for children and adults who need a cleansing agent that is also soothing to dry and irritated skin. For babies, this cream often is used as an ointment to heal and prevent diaper rash and flaky dry scalps, commonly called cradle cap.
Calendula cream is generally considered safe and effective, but it should not be used by anyone who suffers from allergies to daisies or plants of the daisy family such as asters or sunflowers. Typical allergic reactions may include a rash, hives, or in severe cases, difficulty breathing. A physician should be consulted if any allergic reactions occur.
AS FEATURED ON:
AS FEATURED ON:

By: Antonio Gravante

Calendula cream can be found in some canker sore treatments.

By: Africa Studio

Calendula cream can be used to hydrate and heal skin.

By: Ubi Desperare Nescio

Calendula cream may be used to treat hangnails.

By: Tomasz Trojanowski

Calendula cream can be used to treat and prevent some types of diaper rashes.

By: robert mobley

Calendula cream can be used to treat sunburned skin.

By: Gabriel Blaj

Calendula bath products are available for children and adults.