What is Business Management Consulting? (with picture)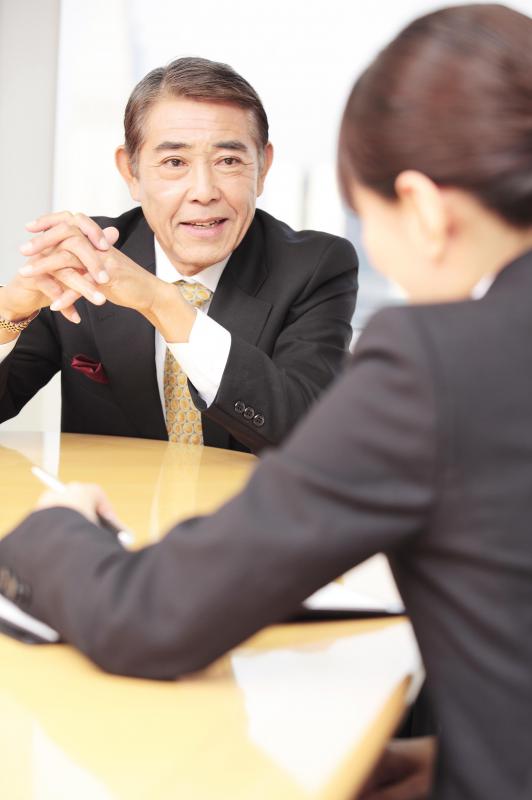 Business management consulting is used by professionals to offer strategies and objective advice on process improvements that lead to greater effectiveness in an organization. The goal is to help the organization remain competitive by proposing strategies that will improve efficiency, profits, the organization's structure or operations. Some professionals who offer business management consulting services are self-employed, and others work for a management consulting firm. Organizations might hire business consulting services that specialize in specific industries, such as manufacturing or healthcare. Other consulting firms offer services for specific business functions, such as marketing, information technology or human resources.
The process for business management consulting services begins with a contract between the organization and consultant for the type or types of services rendered. The contract includes the expectations of the services and outcomes, how time and resources are to be allocated and how both sides will work together to ensure that the goals and objectives are accomplished. After these terms are defined, the consultant begins diagnosing the current systems of operations. The consultant and the organization collaborate to determine on which issues to focus and how pertinent information is to be collected and analyzed in order to provide an appropriate action plan.
During the collecting and analyzing phase, it is important that the management consultant communicate his or her purpose to the employees who will be affected by changes in processes. It is essential for the consultant to gain the participation and support of the management and line employees. This will allay any fears and natural responses to change.
Business management consulting professionals might use several methods for collecting crucial information, such as questionnaires, interviews and observations. Each method has a set advantages and disadvantages and can be selected based on which is least disruptive to the organization's daily operations. Proper analysis should reveal the underlying causes of a problem or where the organization can invest in development.
Business management consulting professionals provide written feedback to the organization at the end of the process. This report is crucial in order for the consultant to articulate to the organization where problems exist and the best ways to improve things such as worker productivity or cost control, or whatever else might have been the initial reason that the consulting firm was hired. Generally, a meeting is held between the consultant and members of the organization to discuss the findings in the report.
Business consultants should be experienced and experts in their field.