Book hoarding is a disorder, sometimes referred to as bibliomania, in which a person collects books of any kind, regardless of interest or value. The book hoarder may amass a collection that is stored in every room of his house, often leaving space for little else. Experts refer to this as an obsessive compulsive disorder because the hoarder cannot control his impulse to collect or hoard books. Hoarding books can disrupt one's life by threatening relationships with loved ones, or causing the individual to steal to support his obsession.
Those affected by book hoarding typically purchase books that are of no interest to them. Other symptoms of book hoarding include scouting flea markets, auctions, or garage sales and buying entire collections. The book hoarder may collect paperback editions or hard bound copies.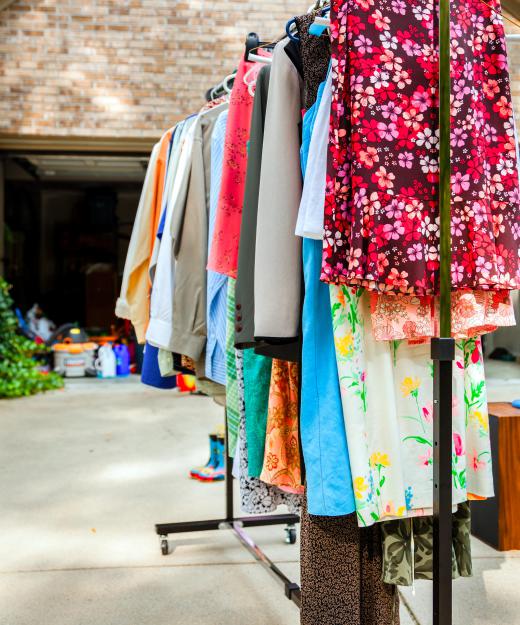 People who confess to book hoarding usually admit their massive collections are not neatly stacked on bookshelves. Most book hoarders cannot find a way to neatly organize their ever-growing collection of books. The book hoarder's home is often very messy and cluttered.
In extreme cases, the book hoarder may also suffer from health problems, as he may choose to stock every cabinet in his home with books rather than food. Book hoarding may make a person's home intolerable for visiting family and friends. The book hoarding may put a strain on relationships and may even contribute to divorce.
Acquiring books can become such an obsession that many affected by this disorder find themselves in debt. A hoarder may buy an exorbitant amount of books on credit, and find himself unable to pay for them. Other extreme cases may cause hoarders to lose their jobs. This can happen for various reasons, primarily due to poor attendance at work. Missed work days may be due to a person shopping for books in stores, or spending most of the day on the Internet searching for books on sale.
Bibliomania does not only refer to the obsessive collecting of books. Book hoarding may also include collecting all types of printed literature, including magazines, brochures, and catalogs. Some hoarders may order brochures and catalogs of all types just to add to their collection.
Although hoarding books may be categorized as a compulsive obsessive disorder by experts, many who are affected by hoarding do not exhibit other repetitive actions. The individual who hoards books may not recognize the symptoms as being an obsessive disorder. Some may deny a problem exists, and therefore not seek behavior modification treatment.
AS FEATURED ON:
AS FEATURED ON:

By: Alexey Stiop

Some book hoarders will scour garage sales and yard sales looking for books.

By: photogl

A book hoarder may have a whole series of book shelves filled to the brim with books, resembling their own personal library.

By: JackF

People affected by book hoarding may purchase books at flea markets that are of no interest to them.

By: Andrzej Tokarski

Book hoarders often specialize in their favorite authors or genres.

By: WavebreakMediaMicro

Antidepressants may be used to treat book hoarding caused by obsessive compulsive disorder.