Bio-Oil® is a specially formulated skin care treatment. Developed by Union Swiss in 1987 under the direction of Dieter Beier, it was introduced globally in 2002. Bio-Oil® is a multiuse product designed to treat scars, stretch marks, and uneven skin tone while also addressing aging and dehydrated skin.
The formulation of Bio-Oil® contains a number of plant extracts, including calendula, lavender, rosemary, and chamomile oils. Other main ingredients include vitamin and sunflower oils, forms of Vitamins A and E, a synthetic rose fragrance, and color. The most significant ingredient in Bio-Oil®, however, is PurCellin Oil™, a laboratory-created version of the duck preen gland oil.
In nature, this oil coats the feathers of the duck in a thin, nongreasy coating that acts to repel water and keep the feathers dry. PurCellin Oil™ is promoted as the ingredient that makes Bio-Oil® light and nongreasy and easier for the skin to absorb. It leaves no residue, allows the skin to breathe while protecting it, and increases the storage life of the oil.
Bio-Oil® is hypoallergenic and so can be used on all skin types. It can be applied all over the body, including the face and hands and is also safe enough to be used by pregnant women. Results obtained from using the oil vary among individuals.
Although this product does not eradicate scarring, it can help to improve the appearance of both old and new scars while reducing the associated discomfort from tightened skin. This oil should only be used on wounds that have completely healed and never on broken or inflamed skin. The manufacturers recommend that the oil be applied two times per day for a minimum of three months, massaged into the area using circular motions. This method is recommended for all applications of the oil.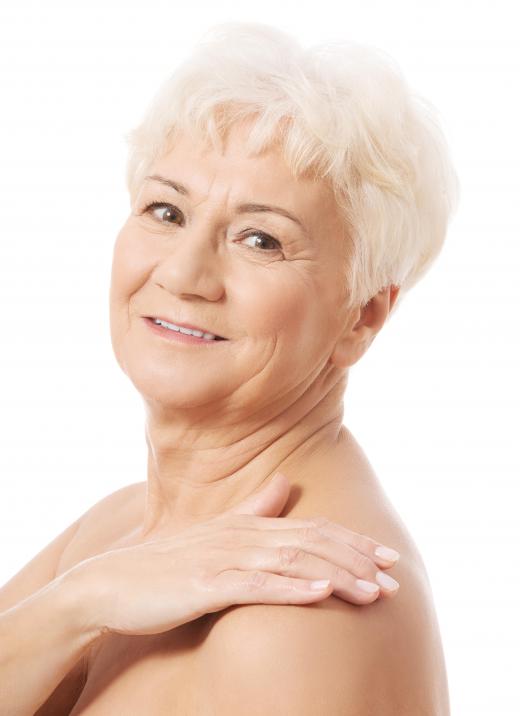 Stretch marks are caused by tearing of the skin during sudden growth or weight gain. As Bio-Oil® is safe for use by pregnant women, it can be used at the beginning of the second trimester to help prevent stretch marks before they begin and also to treat them postpregnancy. The oil should be applied to areas that are prone to stretching, including the stomach, thighs, breasts, hips, and buttocks. As with scars, the oil does not completely get rid of stretch marks, but it can help to minimize their appearance.
Uneven skin tone can include pigmentation marks and blemishes and can be caused by inconsistent melatonin production. Inconsistent production can be related to sun exposure, skin care products, medications, and hormone fluctuations. This product can help improve skin tone by making it appear more even.
Lastly, Bio-Oil® can be used on aging and dehydrated skin. It helps to make skin smoother and more supple, reducing the appearance of fine lines and wrinkles and improving the texture of older skin by mimicking the natural collagen and elastin support system. As dry skin is often caused by lack of natural oils, the addition of this oil can help to replace depleted oil and create a more effective moisture barrier.
AS FEATURED ON:
AS FEATURED ON:

By: Leo Lintang

Bio-Oil may be used to treat stretch marks.

By: Robin Williams

Bio-Oil helps heal dehydrated, or dry, skin.

By: Piotr Marcinski

Bio-Oil can be used to address problems associated with aging and dehydrated skin.

By: Budimir Jevtic

Some people use Bio-Oil to treat acne scarring, although care should be made to avoid use during active breakouts.

By: Igor Mojzes

Bio-oil may be used by pregnant women.