What is Azasite®? (with pictures)
Azasite® is an antibiotic medicine prescribed for the treatment of bacterial infections of the eye. It is dispensed in eye drop-form and is very commonly used for conjunctivitis in very small children and adults. The medicine may also help treat an infection of the eyelid called blepharitis. The antibiotic works by stopping growth of the bacteria that are causing the infection.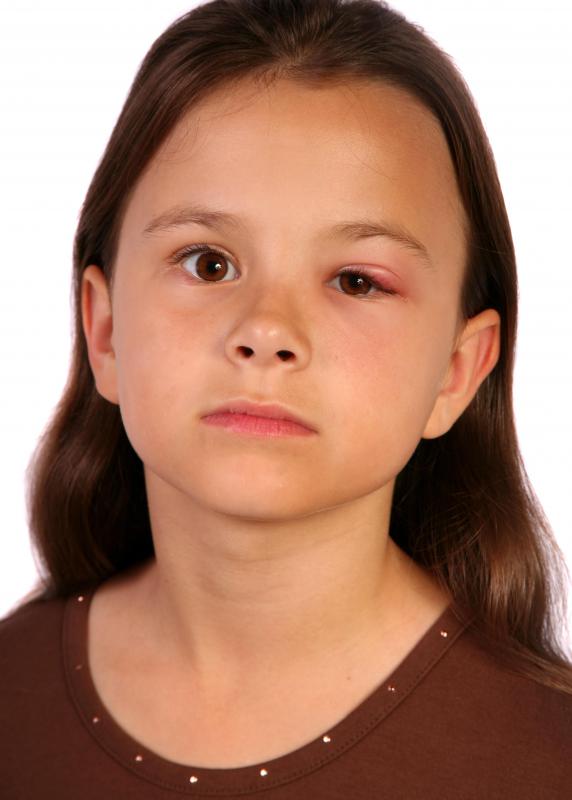 The generic name for Azasite® is azithromycin, a widely prescribed antibiotic used to treat several different kinds of bacterial infections. Azithromycin is very closely related to another popularly prescribed antibiotic, erythromycin. It differs in how it works by targeting a different kind of bacteria than erythromycin. Its formulization as an ophthalmic solution permits its use in eye infection treatment.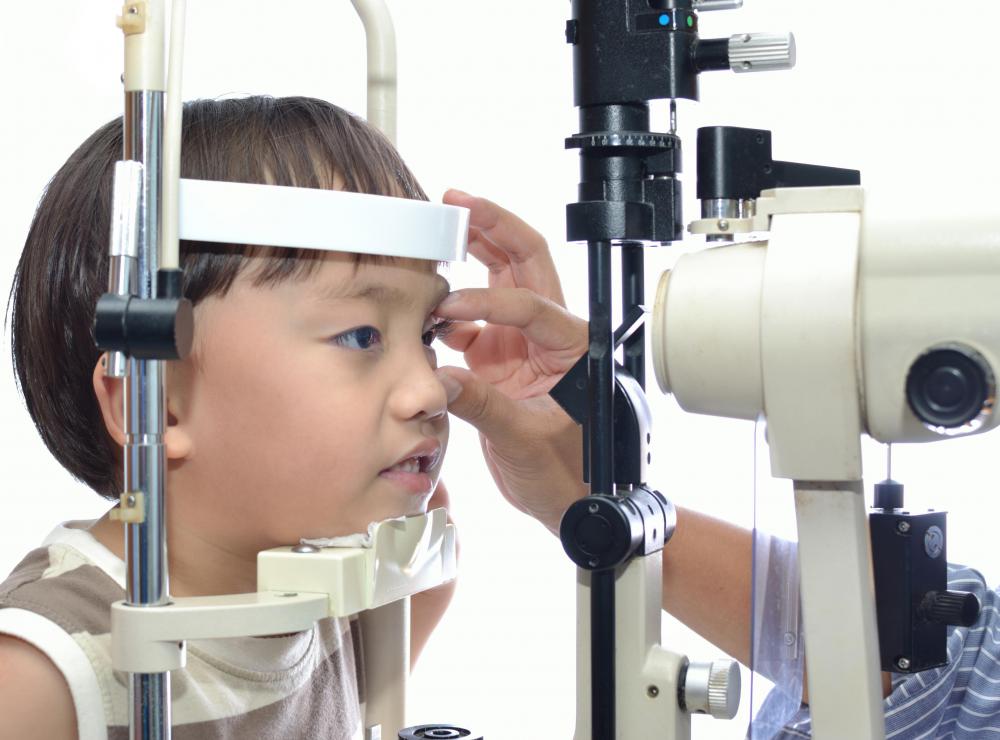 This antibiotic medicine belongs to a group of pharmaceuticals known as macrolides, most of which are antibiotics. Macrolide antibiotics prevent bacteria from producing the proteins necessary for reproduction. They also can kill them directly or weaken them sufficiently to make it easier for the body's immune system to finish them off.
Although azithromycin is successful in treating a wide range of infections, it was unavailable to treat eye infections at first because it is unstable when suspended in aqueous solutions. This problem was eventually solved when the drug manufacturer found a way around it by adding a non-toxic, biocompatible cross-linked polyacrylic acid polymer to the formulation, which stabilized the antibiotic in water. The polymer additionally maintained proper pH levels of the solution for use in the eyes and allowed an application of the medicine to be therapeutically effective for over 24 hours.
Longer therapeutic effectiveness means less frequent dosing, which is a plus for patients when it comes to their taking the medication as directed. Dosing compliance is improved because the way Azasite® works reduces the need to remember how often and when to use the medication. It also improves the bacterial-resistance effect of the medication.
Azasite® is also being prescribed for blepharitis in addition to conjunctivitis. By combining the drug with the polymer, the medication has a high potential for use in other infections that occur in the ear, nose or even on the skin. The formulation could allow a long release time at lower concentrations, which can lower side effects while also even improving patient compliance.
Azasite is dispensed in eye drop form to treat bacterial infections of the eye.

Azasite is commonly used to treat conjunctivitis is small children.

Azasite can be used to treat an infection of the eyelid.