What is Antipsychotic Medication?
Antipsychotic medication is a class of psychiatric drugs that is used to treat symptoms of psychosis. They are prescribed for mental illnesses like schizophrenia and bipolar disorder. Antipsychotic drugs, also known as major tranquilizers, work to lessen delusional thought, hallucinations and psychomotor excitement. Though the medications cannot cure mental illnesses, they can mitigate the symptoms.
Psychotic symptoms are thought to be, in part, a result of too much dopamine being released in the mesolimbic pathway, the area of the brain responsible for regulating response to stimuli that instigate feelings of reinforcement and reward. Antipsychotic medication works to block dopamine receptors in this pathway. The drugs can block receptors in other pathways as well, which can result in undesirable side effects.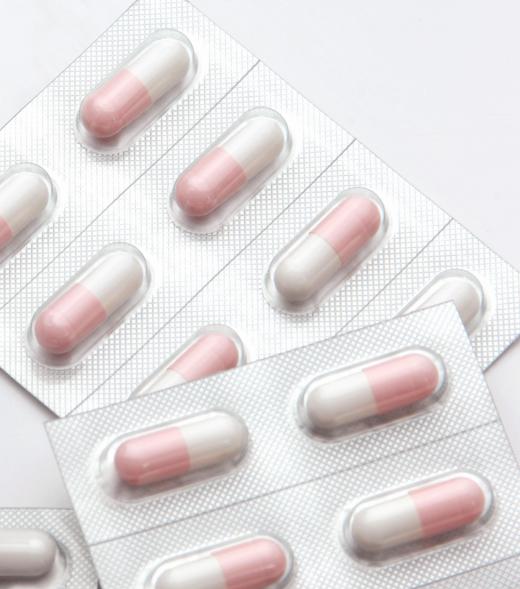 Dosing for antipsychotic medication depends on the individual patient. The health care provider must balance the benefits of the medication with the possible side effects, and these factors vary from person to person. Considerations include a patient's body weight, age and the severity of his or her illness.
The earliest antipsychotic drugs, often called typical antipsychotics, have been around since the 1950s. They include haloperidol, perphenazine and chlorpromazine. Though these medications are effective in treating symptoms of psychosis, side effects can manifest that adversely affect a person's body movements. These include rigidity, restlessness and muscle spasms.
In the 1990s, second generation antipsychotic medications, sometimes referred to as atypical antipsychotics, became available. Patients who take the second generation drugs tend to experience fewer movement-related side effects. Clozapine is a particularly effective atypical antipsychotic in its efficacy against psychotic symptoms, but it sometimes results in a serious problem whereby a person loses white blood cells that are crucial in battling infection. Other atypical antipsychotics are available that do not cause this problem.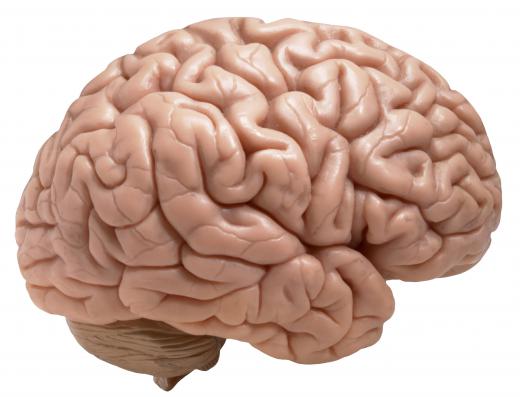 All antipsychotic medication, whether first or second generation, have many associated side effects. The drugs affect patients' metabolisms, sometimes resulting in significant weight gain. Patients who take antipsychotics must be regularly checked for high cholesterol and symptoms of diabetes. Other side effects of antipsychotics include dizziness, lethargy and blurry vision.
Medical professionals prescribe antipsychotic medications in liquid, pill or injectable form. The time required for antipsychotic drugs to work ranges from a few days to several weeks, depending on the medication and the individual patient. Withdrawal symptoms from antipsychotic medications are significant and can include insomnia, anxiety and psychosis. Once taking antipsychotic medication, a patient should not cease taking it without discussing the matter with his or her doctor.
AS FEATURED ON:
AS FEATURED ON:

By: takasu

Some medications treat symptoms of psychosis.

By: WavebreakmediaMicro

The proper dose for antipsychotic medication depends on the individual patient.

By: marksykes

Antipsychotic medication works to block dopamine receptors in the brain.