What is Anarchy? (with pictures)
Anarchy is a confusing word to define, since it has several possible definitions. The word comes from the Greek word anarchia, which simply translates as without or lacking in authority. In the modern sense, it may be used negatively or positively, but most often, the word is used in a negative sense to imply a complete lack of order.
In another sense, anarchism may refer to the idea that people would better profit without a government of any kind. Anarchists believe that most people can govern themselves and would be happier doing so. Within this idea of self-government, as opposed to government by the state, fall many theories of how lack of a government could possibly work. There are questions of whether people, for instance, have the same currency, be asked to abide by the same laws, or have any types of organized assistance.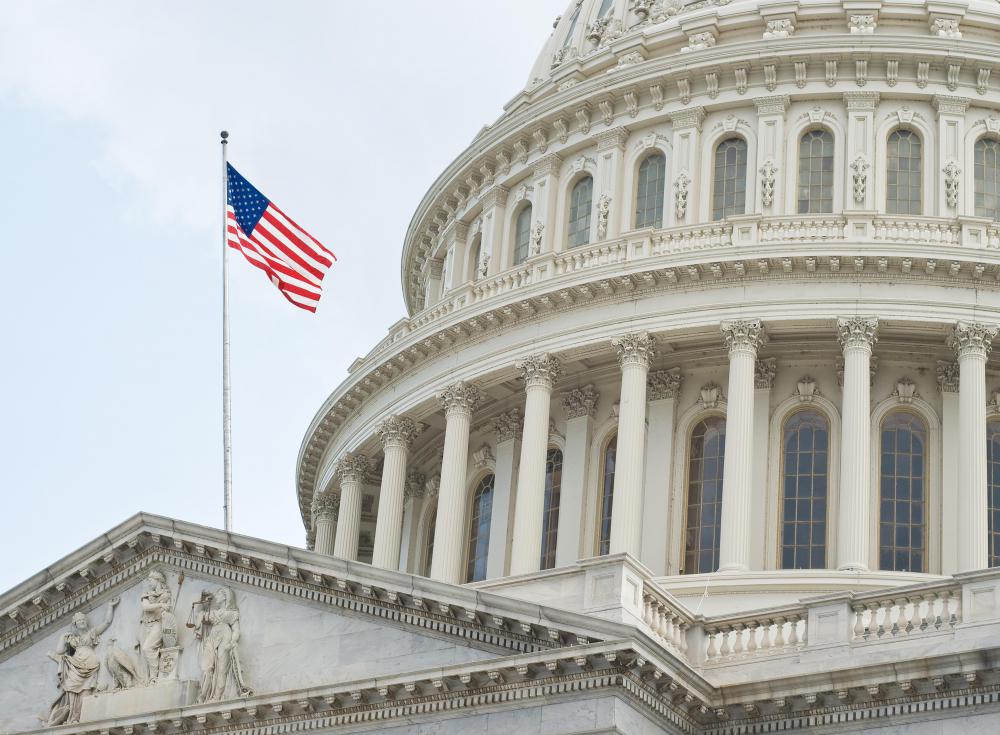 It would be hard to argue that all individuals are capable of doing this. For instance, in a society that is deliberately anarchist, there is the question or what would be done with a person who was severely incapacitated by mental retardation. The person might not be able to act in his or her own best self-interest or for the welfare of the society. If that person had no caretakers, it's unclear what provisions in an ungoverned society there would be for caring for such a person.
Common sense might indicate establishing institutions for such people or at least some form of aid, but it's not clear how the money be obtained for it. It's certainly been the case that formerly government run programs to help such people, that are now run on the basis of charity often need more money than they can get through individual donations. There would be no assurance in an anarchistic society that people requiring extraordinary care would ever receive it.
These types of questions have led to many anarchism societies — the words themselves are almost oxymoronic given anarchism philosophies — each with different ways of suggesting how anarchy could successfully work. Some believe that individuals would use their common sense to help those less able to work in the world, and believe in maintaining some sense of rules and societal structure without a large government structure overseeing the process.
Others believe in total anarchy, supporting absolutely no agreed upon rules, with each person acting for his or her own self interest. All community acts would be voluntary, but such a society would still be based on the neighborly interests of helping others for the good of a whole community. This would include things like voluntary agreement to repair roads, or keep hospitals open. Most anarchistic philosophies stress that communities would have to be relatively small and tightly knit in order to work. There have been a few small communities that have maintained anarchism for several years without major difficulties. Chief among these was The Free Territory in the Ukraine, which thrived in the early 20th century without a government.
Another type of anarchy, which relates more clearly to the negative definition, occurs when a revolution leaves a country in a temporary lawless state. For instance, the Reign of Terror following the French Revolution was anarchistic and frightening. It was characterized by a basic lack of certain rights most democratic and republic countries take for granted. Violence could be committed at any turn, without much reason, and the resulting death toll was enormous. Other countries have gone through periods of chaos, and often, the people look for someone who will restore order. This often leads to dictatorship.
Anarchy is an unusual concept, and perhaps expresses the desire in its most ambitious form for true freedom. It is not necessarily negative, but it may be somewhat naive. It's hard to imagine how it could work for a long period of time in the modern world, especially since so many people appear to want leadership, rules, and some sense of governmental support.
Anarchy refers to a lack of authority and order.

Anarchy refers to an idea of self-government.

Violence can be committed at any time during periods of anarchy.