An MFA is an abbreviation for Master of Fine Arts, a graduate-level degree that focuses on creative studies. There are several types of MFA degrees, including creative writing, art, drama, and photography. MFAs typically last two years, but can sometimes be three years, depending on the school.
A student may decide to obtain an MFA simply to engage in an advanced education with the subject of choice; however, an MFA is also a terminal degree, which enables the graduate to apply for jobs as a professor of the particular subject that he or she holds the MFA degree in. Most MFA programs focus on both practical and theoretical study. For instance, in a creative writing MFA program, the student would be required to take classes equivalent to graduate level English courses, which focus heavily on theory and academic work.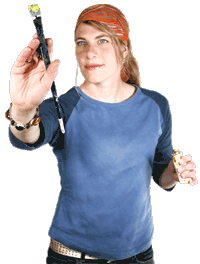 Additionally, the student would participate in workshops, in which each student brings in their own work and shares it with the other students. The students then engage in a thorough critique session; that is, they offer advice on how to improve the work, and explain why it is or isn't successful. There are several famous MFA programs in the United States. The most famous and prestigious creative writing program is the Writers' Workshop at the University of Iowa, where Kurt Vonnegut and John Cheever once taught. Graduates of the program include writers Flannery O'Connor, John Irving, Ann Patchett, and many other notables.
Though most MFA programs teach all courses on campus, recently, many academic institutions have introduced low-residency creative writing MFA programs, in which students must attend classes at the school's campus for only one or two weeks each year. The rest of the time, the student works on his or her project at home, and sends them to an instructor for regular feedback. Such programs are especially good for older students, who may have families and work obligations that would not allow them to relocate.
AS FEATURED ON:
AS FEATURED ON:

Woman painting