What is an IT Account Manager?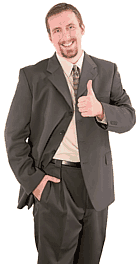 An IT account manager is responsible for selling technology solutions and products. Information technology (IT) is a term used to describe a wide range of computer hardware and software products. This position is found in all computer software and hardware firms, as it is the most effective way to sell products in a business to business environment.
In order to qualify for a position as an IT account manager, candidates must have at least five years of experience in sales. Many firms prefer candidates who have successfully completed post-secondary education in business, administration, or a related field. This training can be at either the college or university level. Participation in team activities or sports shows someone who is naturally outgoing and is a character trait that is required for this position.
The IT account manager must have the ability to quickly absorb details about the software or hardware product. The ability to communicate the features and functions to the client at the appropriate level of detail is essential for success in this role. Interpersonal and communication skills are very important in this role. People who are introverted and do not like meeting new people will find this job very challenging.
Travel is a common element to most IT account manager jobs. In most firms, the manager is assigned a specific area or territory. He or she is responsible for meeting with existing clients and actively soliciting new clients within this area. The size of the area varies by industry and firm but is typically based on the estimated number of potential clients. It is not uncommon for an IT account manager to travel up to 50 percent of the time.
Targeting the correct market and contacting potential customers forms the bulk of the job. The company is responsible for providing strategic direction and guidance to each account manager, defining the industry or market sector to focus on. Working with your sales manager, determine the target client profile and use the business directory or database to make contact.
In order to make a sale, a product demonstration, written business case, and quotation is usually required. For high dollar value projects, a request for proposal (RFP) is usually issued. It is the IT account manager's responsibility to stay informed of new requests and prepare and submit responses to potential clients. The rules and regulations surrounding this type of purchasing activity vary by firm. It is in the best interest of the manager to become familiar with standard industry practice and contract law.
Businessman giving a thumbs-up