What are Different Account Manager Careers?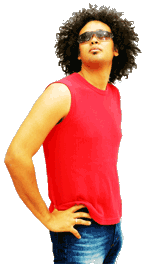 There are many types of account manager careers. For example, a person may pursue a career as a bank, sales, or customer account manager. A collections account manager falls under this heading as well. The main thing these and other account manager careers have in common is the role these people take with a company's clients or customers. Often, people in this position become the primary line of contact customers have with a company.
An individual interested in an account manager career may choose to pursue a job as a bank account manager. A bank account manager usually has a good deal of contact with a bank's customers and potential customers. A person with this title often has the job of meeting with potential customers and explaining the bank's various accounts to them. If a person wants to open a bank account, a bank account manager usually facilitates this process. He typically answers questions both before and after a person opens an account and helps resolve any issues that may arise.
Some people who are interested in account manager careers choose to become sales account managers. In this career, a person helps create and implement strategies for increasing a company's sales. He may also help with the creation and implementation of strategies geared toward customer retention. A person with this title may also meet with a company's potential clients and customers with the goal of closing deals for the company. He may also help resolve problems customers have once they have signed on with the company in question.
The job of a customer account manager is also among the common account manager careers. A person with this title typically works to establish and maintain relationships with a company's customers. He may help to establish accounts and service them on behalf of his company. He may keep customers abreast of products, services, and events a company offers and handle questions, concerns, and disputes. In many cases, a person with this title handles multiple customer accounts at one time.
Also among the common account manager careers is the job of a collections account manager. A person with this title is usually responsible for collecting money a company is due from its clients and customers. In many cases, this involves collecting overdue payments from people who are reluctant to pay. A collections account manager often contacts customers and clients by phone but may also reach out to customers via the mail and email.


Man with hands on his hips