What is an Intervertebral Disc?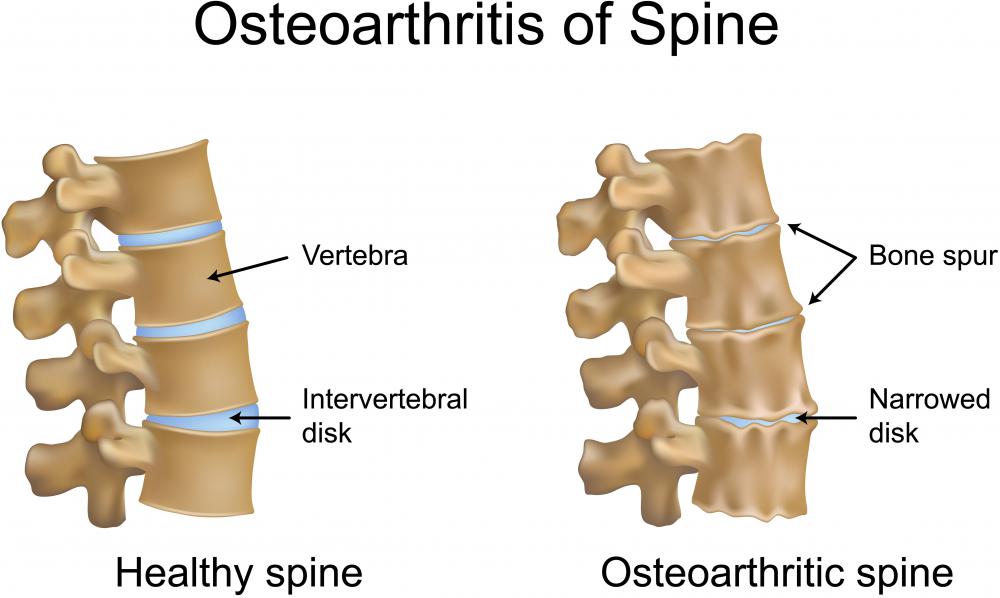 An intervertebral disc, or discus intervertebralis, is a structure consisting of fibrocartilage located between the vertebrae, the bones of the vertebral column, or spine. The intervertebral discs serve to hold the vertebrae together, cushion the spine, and allow for spinal movement. Each intervertebral disc forms a cartilaginous joint.
There are two main parts to the intervertebral disc, the outer annulus fibrosus and the inner nucleus pulposus. The nucleus pulposus consists of loose collagen fibers within a mucoprotein gel, making for a flexible consistency. The jelly-like consistency of the nucleus pulposus provides shock absorption and flexibility to the spine. The annulus fibrosus consists of layers of fibrocartilage, and provides protection and shape to the intervertebral discs.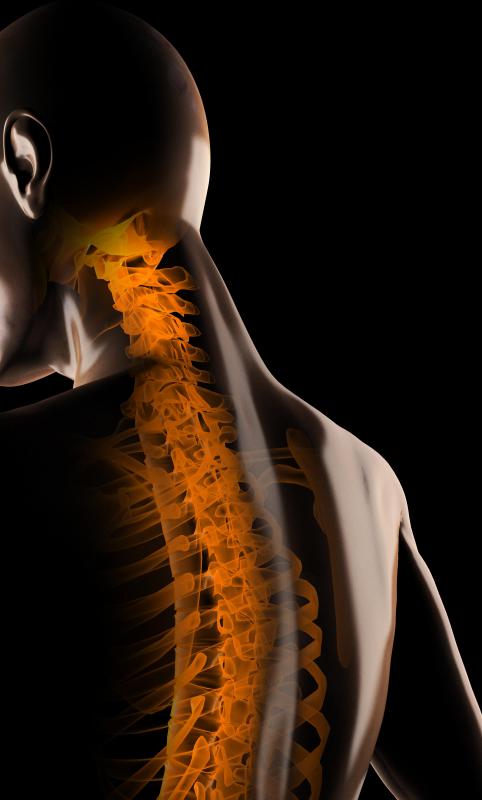 There are a total of 23 intervertebral discs in the human spine. With the exception of the joint between the first two bones of the spinal column, the atlas and the axis, each of the bones in the spinal column is separated by a vertebral disc. The joint between the atlas and the axis allows for a different type of movement than the other vertebral joints, namely, the swiveling movement of the neck. The atlas is a ring shaped bone that circles the conical axis.
There are a number of medical problems that can affect the vertebral discs. A prolapsed disc, also called a spinal disc herniation or a slipped disc, is a medical condition in which the nucleus pulposus is forced out of the center of the intervertebral disc through a tear in the annulus fibrosus. A prolapsed disc can lead to pain, numbness or tingling similar to that of a limb that has "fallen asleep," muscular weakness, paralysis, or damaged reflexes. However, depending upon the location of the prolapsed disc, there may be no symptoms at all.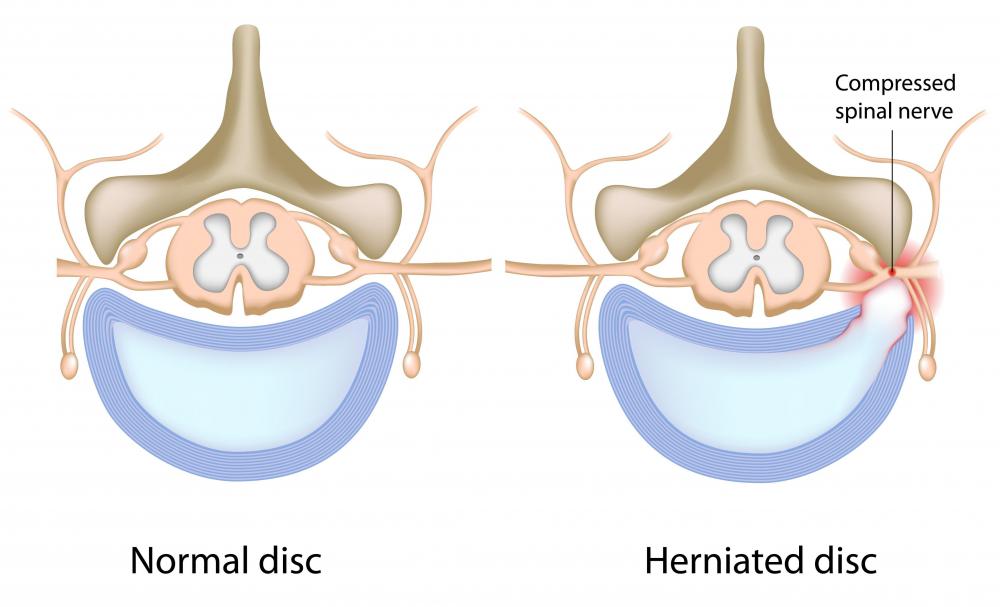 Prolapsed discs often heal on their own, though in severe cases, surgery may be required to repair the intervertebral disc. Surgery is typically a last resort. Spinal disc herniation can be treated more conservatively with anti-inflammatory pain medication or steroids, physical therapy, and lifestyle modification such as weight loss and quitting smoking.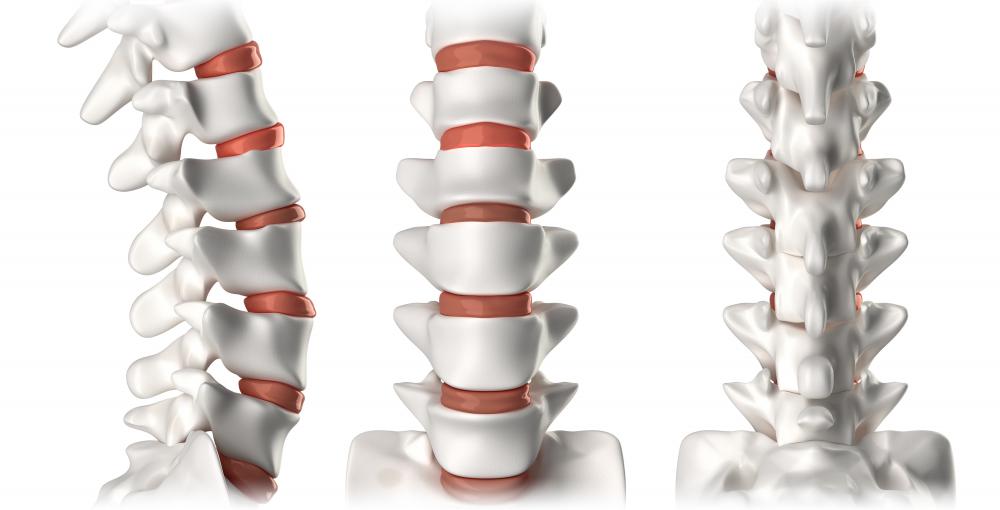 Another medical condition affecting the intervertebral discs is degenerative disc disease (DDD), in which the nucleus pulposus dehydrates as one ages. Intervertebral disc dehydration is a normal part of the aging process, and only some people experience adverse symptoms associated with it. Such symptoms can include pain, tingling, weakness, and impaired movement. Degenerative disc disease may be treated with physical therapy, chiropractic, pain medication, or, in severe cases, surgical intervention.
An illustration of a healthy spine and one with spinal osteoarthritis, showing how the disease damages the intervertebral discs.

The intervertebral discs cushion the spine.

Problems with intervertebral discs can lead to a loss of reflexes.

Disc herniation involves the rupture of the material that separates the vertebrae in the spine.

Invertebral discs hold the vertebrae together.