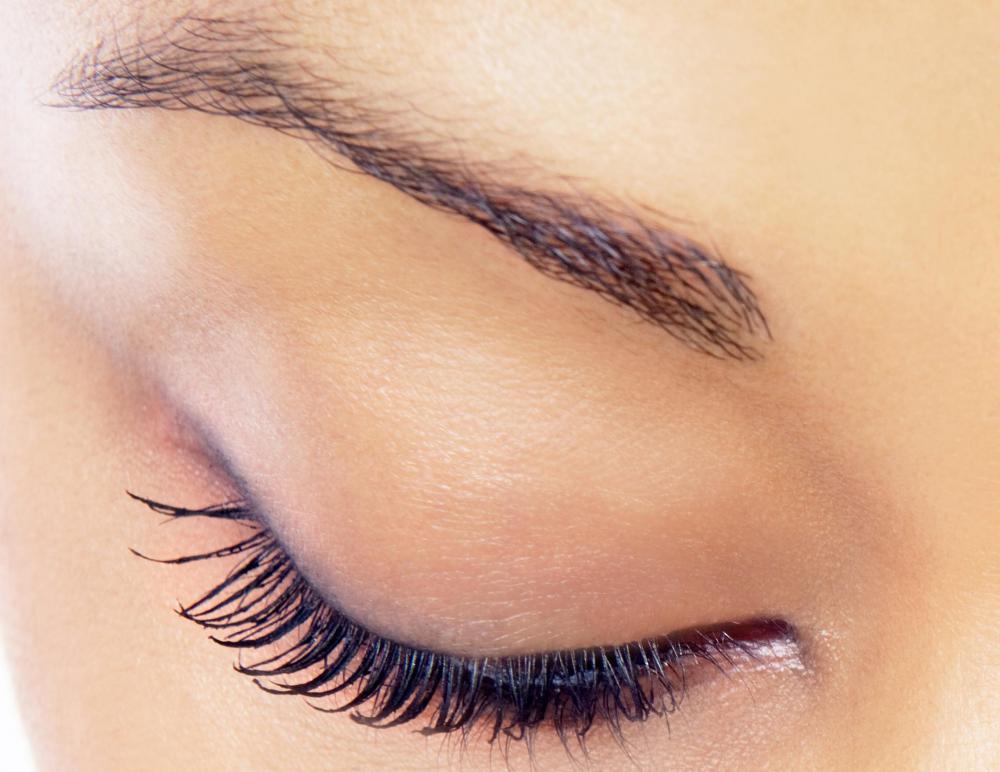 An eyebrow pen, also known as an eyebrow marker, is a cosmetic used to darken and fill in eyebrows. Unlike eyebrow pencils or powders, the eyebrow marker uses a liquid ink or stain to tint the eyebrow area. The pen typically looks and works like a felt tip marker. While some people feel that an eyebrow marker has longer-lasting results than other eyebrow cosmetics, others feel that it can be difficult to use and that it may result in an unnatural look.
Many people are very concerned about the appearance of their eyebrows. Eyebrows frame the eyes and can greatly affect a person's looks. Some choose to alter the shape of their eyebrows in order to achieve a more flattering appearance. They may do this by shaping the eyebrows through a combination of hair removal as well as color cosmetics. In addition, some people may use eyebrow cosmetics to fill in areas of the brow in which the hair is sparse or missing. Individuals may also choose a more permanent option by having their eyebrows tattooed onto their face, though this is an expensive and somewhat risky option.
The premise behind the eyebrow pen is that the user can draw the brows on by placing the tip of the pen exactly where he or she wants the color to appear. In addition, because the color is in the form of a long-lasting liquid, the color is more likely to stay put after application. Some users appreciate the ability to have this degree of control over an eyebrow cosmetic. Others, however, are uncomfortable using the pen on their eyebrows and may find it difficult to achieve the look they want. In addition, because the liquid eyebrow tint dries quickly, it may be difficult to address mistakes made while filling in or drawing on the brows.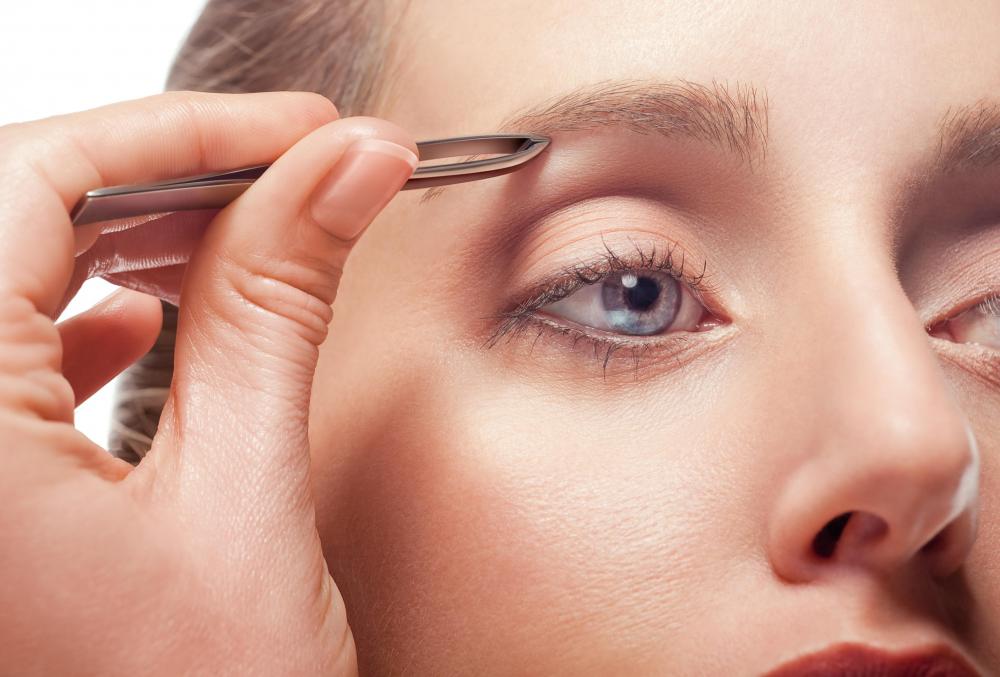 The eyebrow pen was designed to address some of the problems with other eyebrow cosmetics. For example, traditional eyebrow pencils can have a rather waxy consistency and may easily smear and wear off during the day. Eyebrow powders can sometimes offer a more natural appearance but can be tricky to apply and, like pencils, may wear off over time. Liquid eyebrow tints do exist in forms other than an eyebrow pen, but are typically applied with a mascara brush. Unfortunately, this method of application is often imprecise and can result in a messy appearance, something that may not occur when using the more precise pen.
An eyebrow pen can be used to darken or fill in eyebrows.

The size and shape of a person's eyebrows can dramatically affect their appearance.

Soft filler brushes can be used to blend out color added by an eyebrow pen for a more natural look.

Altering the eyebrows can be done through a variety of procedures.