An error code is an indicator to a user of a piece of hardware or software that an error has occurred and an identifier regarding the specific error responsible for the problem. This code is typically part of an error message that may be displayed for the user of a computer or similar device. The message will often indicate that a problem or error has occurred, and will provide an identifier to indicate the nature of the error. An error code is often used in testing of hardware and software, as well as in troubleshooting problems that may occur after commercial launch of a product.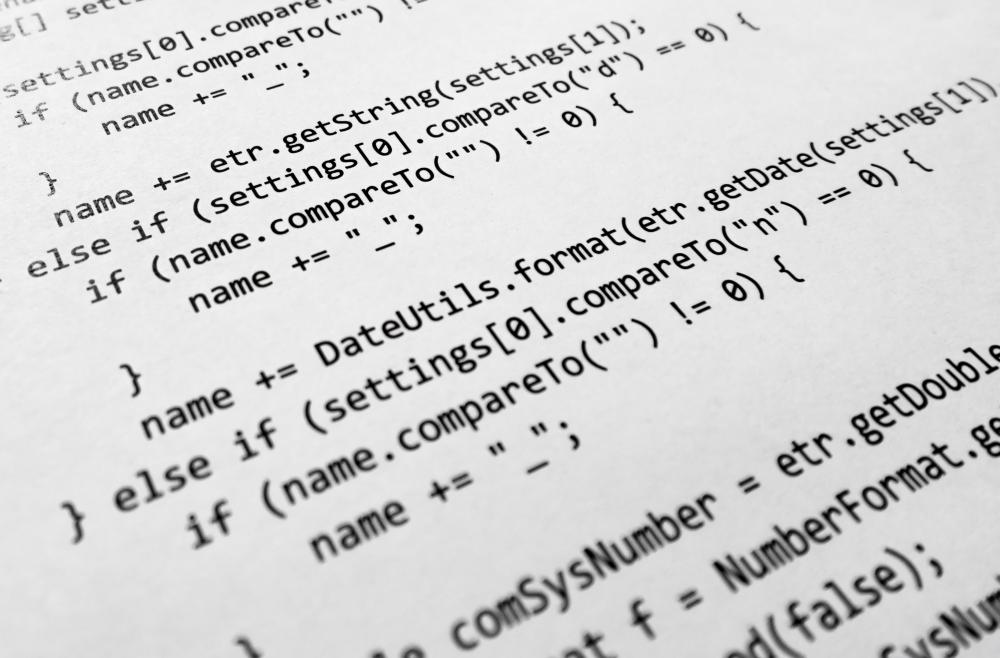 There are a number of ways in which an error code can be displayed and designated, and this typically depends on the person who created the code for a software program, though numbers and letters are often used. As software and hardware is tested, various errors can be found and dealt with to eliminate them as a problem. Some errors may not be completely removable, however, or may occur due to user error or issues when running multiple programs together. To help make such issues easier to deal with, programmers create an error code for each issue that is displayed when the error occurs.
The way in which an error code displays can typically depend on the nature of the error, though it will often be part of an error message. This message will usually open in a new window, especially if an active application crashed as a result of the error. Serious software failures and errors can result in full error screens that indicate what has happened, as well as an error code for the user. Users and technicians can then use the code to try to troubleshoot the problem and resolve the issue in a way that prevents the error from recurring.
If a program crashes, for example, and a message is displayed that indicates an error code of "EG-33," then that code can be used to determine what occurred. A technician may know what that code indicates offhand, or a user may be able to perform an Internet search for EG-33 to determine the cause of the problem. This allows the user to determine the nature of the problem, and also typically allows a user to see how others have been able to solve error EG-33. The use of an error code for problems in software programs that use exceptions rather than errors has continued, though these are often displayed as exception codes.