Amway is a American-based corporation involved in the direct sale of consumer goods. The company has no store or warehouse; rather, all of its products are sold by individual sales team members. The goods produced and sold through the company are diverse, covering everything from jewelry and cosmetics to health care products and cleaning supplies. Many people look to the company as a way to get started in a work-from-home career or as a way to supplement income from other sources. The organization offers incentives both for high volume sales and for recruiting others to join the sales team.
History
The company was founded in 1959 in Michigan under the name "American Way." Many of the first products sold were vitamins and health supplements, and consumers who were satisfied were invited to join the team as independent salesmen and saleswomen themselves. Before long, the company had expanded throughout the United States, and later spread to Canada, Australia, and Europe.
Business Structure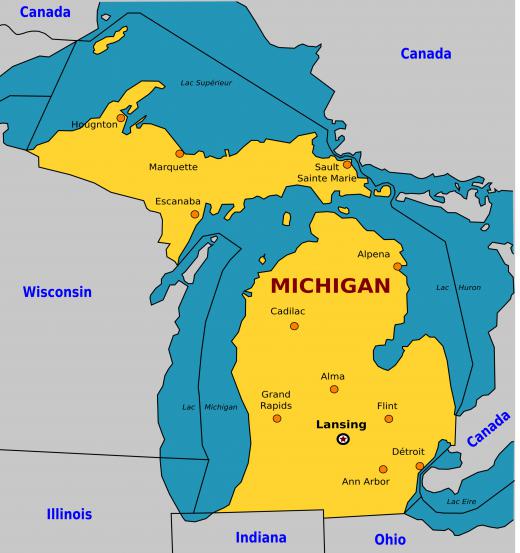 Amway's sellers are called Independent Business Owners (IBOs). Most of the time, IBOs are recruited by others within the company. When they join, they join under their recruiter's name and a portion of their profits are generally shuttled to that recruiter. They must also usually pay a flat "membership fee" to the corporation in order to stay on as active sellers.
Commission-Based Sales
The goal of any independent salesperson is to make as many sales as possible, but the Amway model seems to emphasize volume particularly. Much of this has to do with the company's commission structure. It works by assigning a Points Value (PV) to each of its products, which determines how much commission the seller makes from the sale. The PV of a given good is the same regardless of the country it is sold in, and as such, this value can be thought of as a common Amway currency used around the world.
The amount of a product that is sold is known as the Business Volume. This figure is used to determine the value of the product in local currency. The commission level for each seller can then be determined and paid monthly. In most cases, the more people an IBO has recruited to work under him, the more he is able to make in commission and total profits — though much of this depends on the productivity of those on the lower tiers. As such, employee motivation and enthusiasm is a big part of the sales model. Amway is known in many places for its sales conventions and conferences, where positive attitudes and high-energy speakers are commonplace.
Pin Levels
Sales employees within the company are usually recognized and paid based on their level. The different levels within the company are known as pin levels, and the higher a person's pin level, the more money he is bringing in — both for himself and for the corporation — each month. Pins are named after precious gems or metal, like Silver, Gold, Platinum, and Diamond. A person who has reached the Platinum level should be earning enough money from sales and IBO commission to have a full time wage. If a person reaches the Diamond level, he or she will typically earn a six figure income from the work of his IBOs alone — and in some cases, can stop independent sales altogether. This sort of financial freedom is rare, but possible.
Criticism
Amway has come under fire at several points throughout history for being a pyramid scheme. Pyramid schemes are generally understood to be abusive business practices where work is forced upon lower-level employees so that more senior workers can profit, often with little to no independent effort. Lower-level workers often find it hard to make much money under these conditions.
Other critics have alleged that the company is in some way a fraud or scam. Most of these claims relate to the sometimes disproportionate amount of money the company makes by selling marketing and training material to IBOs. While it is true that some new recruits do have negative experiences, the company has generally been able to defend itself against allegations of illegal or immoral business practices. Though it has been fined by some government entities, it has also won a number of corporate awards over the years.
AS FEATURED ON:
AS FEATURED ON:

By: mtphoto19

Amway first became known for its vitamins and supplements.

By: Floki Fotos

Amway was founded in Michigan under the name "American Way."