What Is Adapted Physical Education?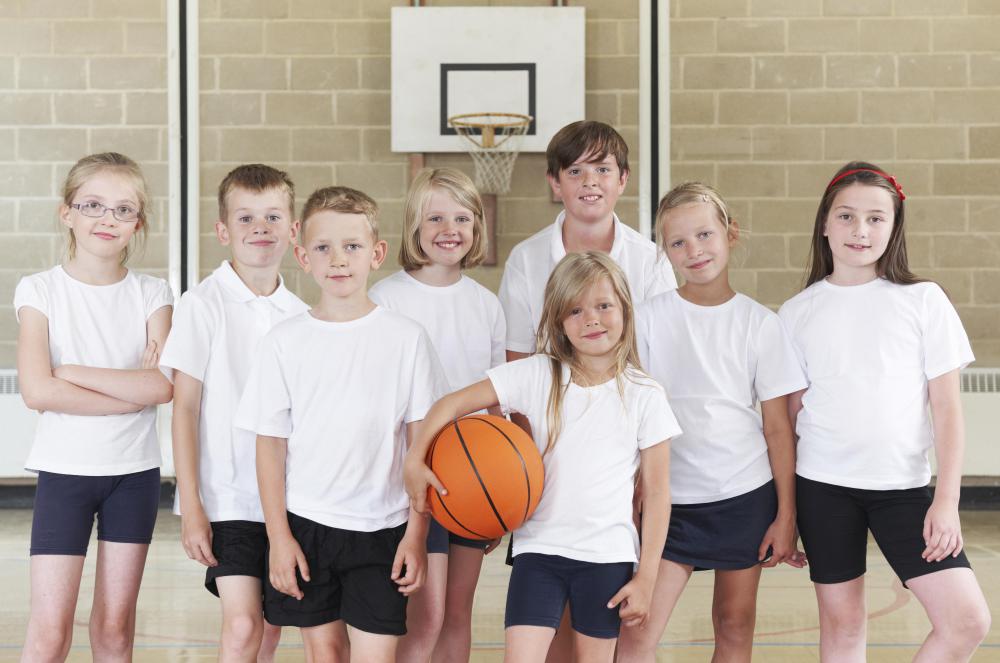 Adapted physical education is a class that develops the movement and coordination of a disable child in such a way that the child can participate fully in an activity with his peers and, with practice, succeed at the activity. A child with a disability is placed in this specialized setting and is provided with appropriate physical activities after his abilities have been assessed by a physical education teacher trained in adapted physical education. Every effort is made to hold the specialized physical education class in a regular gymnasium with other able students, often with the help of the disabled student's paraprofessional educator. When the child's disability prevents this situation, however, and the safety of the child in a standard gymnasium is in question, the child will participate in a class held in a specially equipped room and may work one-on-one with the physical education teacher.
The goal of adapted physical education is to increase a disabled child's fitness, flexibility, and coordination. It will also work to teach the disabled child success with practice and to enhance social interaction and cooperation with peers. Whenever possible, these goals are accomplished by modifying a standard physical education class and changing it slightly to accommodate the abilities of a disabled child. An example of children who may require an adapted physical education class include children with impaired vision, underdeveloped gross motor skills, or children confined to wheelchairs.
Adapted physical education may utilize specialized sports equipment to help a disabled child participate in a standard activity. For example, a disabled child may use a hockey stick with a thick, ergonomic handle and a striking area that makes a noise when the puck is hit or a larger than normal badminton racket and shuttlecock in bright contrasting colors. These pieces of adapted equipment allow the disabled child to play with her peers, more likely experience success in the game, and develop the coordination needed to play the game.
Before a child enters into an adapted physical education class, his movement, coordination, and social skills are assessed by a teacher trained in adapted education. Following the assessment, an individualized education program is developed that outlines how the physical education class will be adapted so that the disabled child can participate safely and improve his skills. The assessment will determine if the child needs a paraprofessional educator or aide to help him in the gymnasium and which forms of adaptive equipment he will require. In rare cases, if the disability of the student will jeopardize his safety in a standard gymnasium, the student will be taught in a specially equipped room.
By: highwaystarz

The goal with some special needs children is to ensure they can participate in physical activities inclusively with their classmates.