Threading a thick yarn through a small needle can be a frustrating task, but one that can be simplified with the proper tools. A yarn threader is a craft accessory that, at its most basic, works on the same principles as a needle threader to assist in pulling yarn through the eye of a needle. Knitters and other craftspeople, like embroiderers, may find this tool helpful when working with yarn that tends to fray easily, or when working with a needle that has a narrow opening in comparison to the width of the yarn. Some yarn threaders may come with additional features to secure the project while threading the yarn.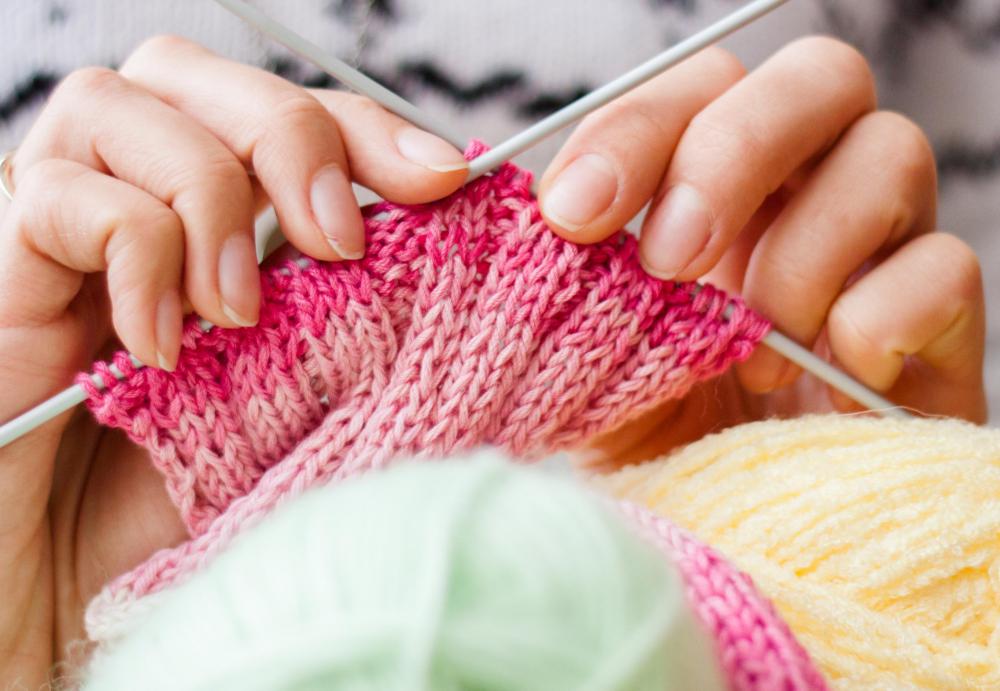 Much like a needle threader, a yarn threader generally consists of a flexible, pointed eye attached to some kind of handle. The eye, larger than that of a needle threader and often made of a loop of metal or thin plastic, must be flexible enough to be squeezed together as it passes through the eye of the needle, but stiff enough to still maintain its shape. Some yarn threader models have a hook to hold the yarn instead of a looped eye, but the use of both hooks are virtually the same.
To thread the needle, the user should first gently push the eye of the threader through the eye of the needle. Next, he or she should pull a loop of yarn through the eye of the threader. Finally, he or she will pull the threader eye back through the eye of the needle, pulling the yarn along with it.
There are a number of factors to consider when choosing a yarn threader. When working with thick yarns, it is important to make sure that the eye of the threader is sturdy enough so that it will not snap when being pulled back through the needle. Yarn threader handles can be ornate or simple, decorative or merely functional. Some yarn threaders feature a loop for stringing or chaining yarn to keep the project from unraveling while the needle is being re-threaded. This tool can be purchased at most any store that carries sewing tools and yarn.
Yarn for knitting.

Yarn threaders can be helpful for knitters working with a yarn that frays easily.

Yarn threaders can help feed yarn through a knitting needle.