What Is a Watch Screwdriver?
A watch screwdriver is a very precise instrument that is used to drive the extremely small screws that are used in the manufacturing of a wristwatch. Commonly equipped with a swiveling or rotating top section, the typical watch screwdriver is designed to spin with one hand while holding the top with the other. Common to most types of watch screwdriver sets are replaceable screwdriver blades. This allows the blade to be replaced if damaged without replacing the entire screwdriver. The small tools are sold in both flat head and Phillips head blades in varying sizes to fit all of the most commonly used watch screws.
Some of the fasteners used in the assembly of the common wristwatch are only clearly seen through a magnifying glass. These very small screws require the use of a specialized watch screwdriver to turn, tighten or remove from the assembly. Several manufacturers offer precision tools intended specifically for this type of watch repair. Often sold in sets of various sizes and styles of blade, the usual watch screwdriver kit is available in a set that includes a rotating stand to display the tools. It is common for these delicate tools to come with replaceable blades which make it possible to change out a damaged screwdriver blade in a minimal amount of time.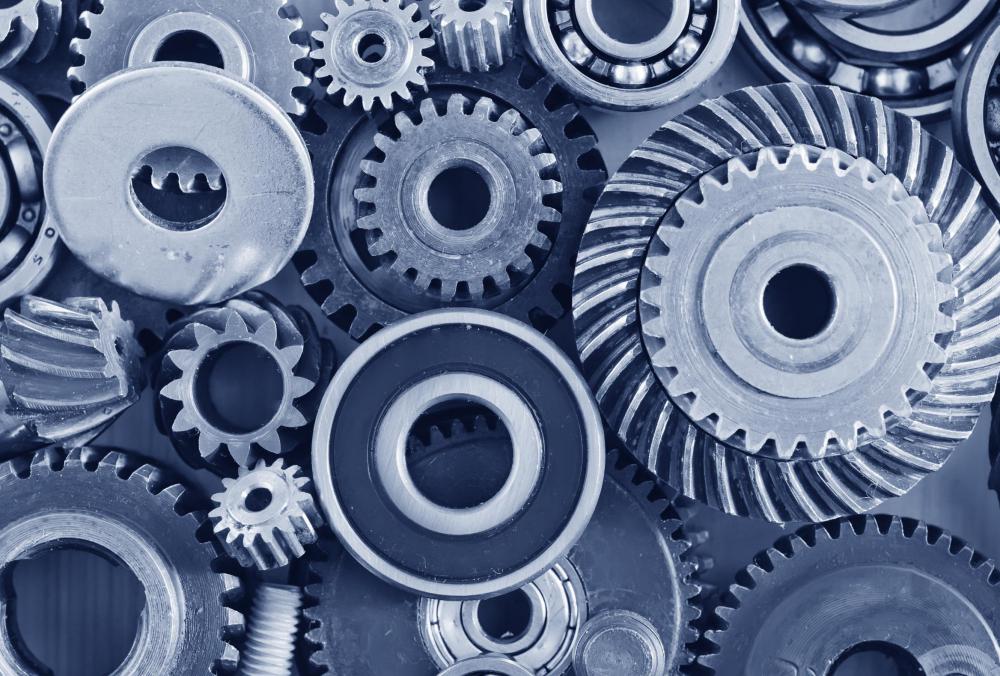 Most watch screwdriver styles include a metallic handle with a rotating top cap that spins free of the screwdriver handle. This feature allows the user to spin the screwdriver in a speedy manner while controlling the screwdriver by holding the top of the handle. While commonly used under a magnifying glass and with bright lights illuminating the watch works, the watch screwdriver blades are typically finished in a non-glare, black finish. This eliminates the glare that is associated with a polished screwdriver blade from distracting the watch repairman.
The common screwdriver blade used in watch repair is a hardened steel version to withstand repeated use while repairing watches. There are, however, aluminum blades intended for use on alloy fasteners such as those found in very exotic wrist watch design. This eliminates the possibility of a hardened-steel watch screwdriver blade from damaging a softer alloy fastener. Conversely, using the softer aluminum watch screwdriver on a hardened-steel fastener will usually result in the softer screwdriver blade being damaged. Many of the same tools used in the repair of a wristwatch can also be used in eyeglass repair due to the similarity of the fastener sizes.