What is a Volumizing Conditioner?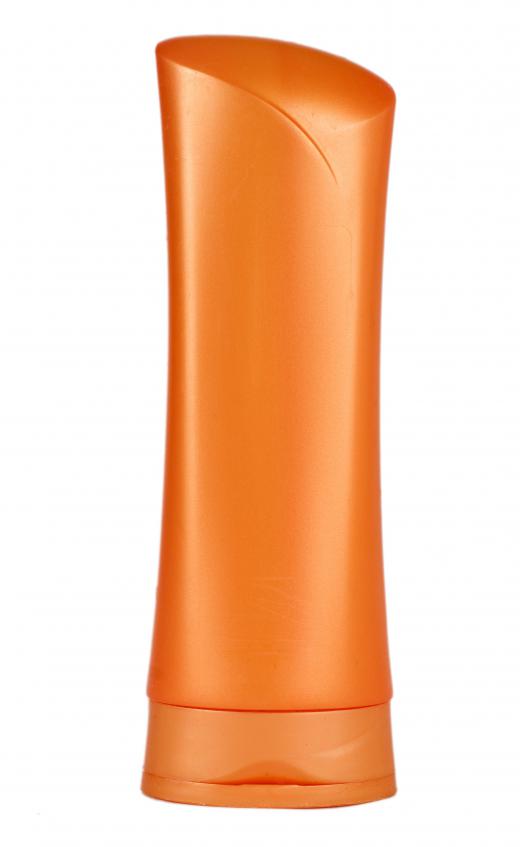 Volumizing conditioner is a hair care product that is commonly used by people with fine, limp, or curly hair to increase the body in the hair. People with thin or limp hair often want to use a conditioner to keep their hair manageable, but need something that won't weigh the hair down and will help to give the hair a little volume boost. Volumizing conditioner is perfect for this use. People with curly hair can also benefit from volumizing conditioner, which can help to give their curls a bit more life and keep them from becoming lank.
It is common for hair care companies to create an entire line of volumizing products. For people who are serious about increasing the amount of body in their hair, volumizing conditioner can be used along with volumizing shampoo. Other products that promise similar results such as mousses, hair sprays, and hair serums may also be part of the product line. There are some products, such as hair gels and heavy sprays that can counteract the effects of other volumizing hair products and should be avoided by people trying to boost the amount of body in the hair.
For volumizing conditioner to work it has to strike a balance between hydrating the hair and helping to smooth the hair follicles with emollients and making sure that the hair isn't weighted down by a buildup of emollients. As such, the formulation of this product has to be finely tuned by the hair care company. Without enough moisture, even fine or thin hair can become frizzy and curls can become unruly. But with too much moisture, the hair can quickly become oily and lank.
There are quite a few companies that sell volumizing conditioner and other volumizing products. There is a wide range in the products. Some are made from mostly natural materials or organic ingredients, others are formulated specifically for use on hair that has been colored. There are also volumizing conditioners that are made specifically for men and people with thinning hair.
The prices of volumizing conditioner range quite a bit. Budget hair care brands sell this product for less than $2 USD (US Dollars) in some cases. Luxury and boutique brands of volumizing conditioner, on the other hand, sometimes charge as much as $45 USD for a large bottle. Varieties made with natural or organic ingredients are often priced somewhere between $8 USD and $20 USD.


By: Irina Brinza

A bottle of volumizing conditioner.

By: indiraswork

Some people who have curly hair use a volumizing conditioner to prevent the hair from becoming lank.

By: Gennadiy Poznyakov

There are many volumizing shampoos and conditioners that provide an alternative to chemical perms and hot styling tools.

By: Voyagerix

Volumizing hair products help to counteract the weighing-down effect that many stronger hair products have.