What Is a Tropical Smoothie?
Smoothies are often ice-based beverages made with a variety of ingredients to add flavor to the ice. As the name implies, a tropical smoothie features ingredients of the tropics, such as mango, kiwi and coconut. The term smoothie also implies smooth, so most smoothies are created in a blender that will finely chop the ice and fruit into small bits that can fit through a straw. Smoothies can also include tofu and milk instead of ice, and lighter tropical smoothie versions can also be made using low-fat yogurt and skim milk.
Ice used to make a smoothie needs to be processed until small to prevent choking, and can be shaved, chipped or crushed. Smoothies are commonly made in a blender, so crushing the ice first is often helpful in making a tropical smoothie. In order to make sure the ice is blended into evenly-sized pieces, the ice is typically chopped thoroughly before any other ingredients are added. One tropical fruit smoothie option includes mixing fruit, such as mango, papaya and fresh strawberries, with orange juice and ice.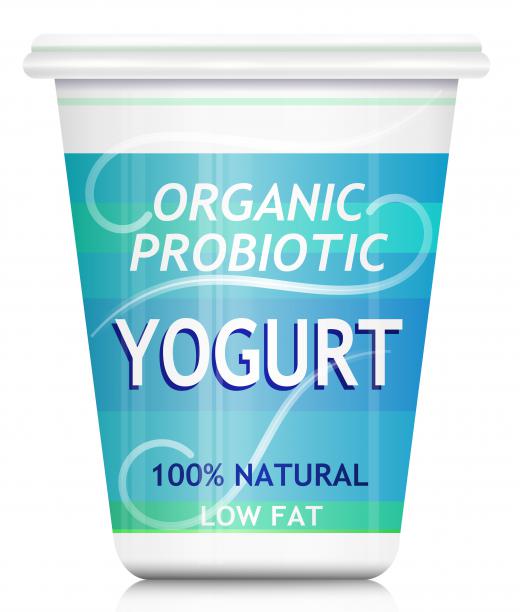 The fruits used to make a tropical smoothie should be properly prepared before being put into the blender. Fresh fruits should be washed thoroughly and stems and large seeds should be removed. Rinds on some fruits, such as oranges and coconuts, should also be removed before the fruit is added to the blender. Larger tropical fruits, such as pineapples and papayas, should be cut into smaller pieces before being added into the blender. For best results, fruit for smoothies should be cut into similar-sized pieces before being mixed with the ice.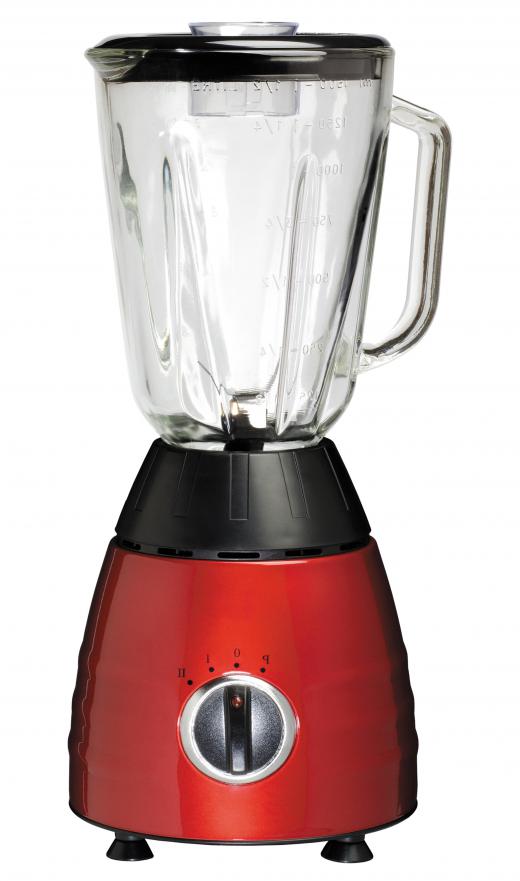 Rather than ice, some tropical fruit smoothie options feature ingredients such as tofu, milk or juice. A tofu-based tropical smoothie option includes pineapple, mango and papaya. The fruit is combined with vanilla extract, honey and skim milk. A tropical cooler smoothie recipe calls for orange juice, pineapple chunks and banana. The fruit is blended with skim milk, crushed ice and honey.
Many versions of light, tropical fruit smoothies are also available. These smoothies can be made by using various ingredients, including low-fat or sugar-free vanilla yogurt, skim milk and soft tofu. Other ingredients for diet smoothies include sugar substitute, vanilla rice milk and sugar-free lemonade mix. Protein can also be added to tropical smoothies by putting some scoops of whey protein or peanut butter into the blended mix.
AS FEATURED ON:
AS FEATURED ON:

By: creative soul

A diet tropical smoothie might use low-fat yogurt.

By: popoimagen

Blenders are the easiest way to make smoothies.

By: tashka2000

Papaya can be used in a tropical smoothie.

By: picsfive

Fresh coconut is an option for a fruit smoothie.

By: Anyka

Smoothies are created using a variety of fruits, juices, and ice.

By: Andrey Kuzmin

Milk can be used as a base for a tropical smoothie.

By: baibaz

A fruit smoothie is a healthy desert alternative.

By: kmiragaya

Larger fruits, like mamey, should be chopped into smaller pieces before blending.