What is a Travel Auction?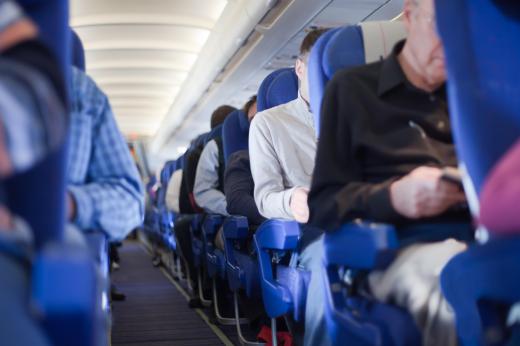 A travel auction is a process that allows people to bid for travel packages, airfare, and/or hotel stays. There are many different online auction sites that offer discount travel through an auction format. Bidding can take place either over a few days or for a set time on a specified day. Most travel auction sites are open, meaning multiple bids from the same user are permitted.
The most common type of travel auction is the traditional English auction style, which uses an ascending price model that starts out at a low minimum and increases with every bid. Bids can go up by a pre-determined increment, or they can also go up based on each user's maximum bid price. Depending on the rules of the auction site, users can bid anonymously or with a registered username.
Another type of travel auction is a variation of a Dutch auction. Instead of prices starting at a high point and coming down, however, bidders submit their highest possible price to the auctioneers, who decide whether or not to accept it. The travel seller can also counteroffer, but the bidder is not contractually obligated to continue with the transaction.
One online auction format that is gaining in popularity among travel providers is the buyout auction. This is where the seller offers discount airfare or cheap travel packages at a fixed price. The travel package can be purchased at any point in the auction as long as the bidder is willing to pay the buyout price.
Most bidders view a travel auction as a way to save money over traditional land/air packages. That can be true sometimes, especially when the auction ends at an abnormally low price. There are often added fees involved with winning a travel auction, however. For example, a bidder who wins discount airfare may still be responsible for paying airport taxes and fees, which can total hundreds of dollars depending on the destination. As another example, hotel stays often come with daily taxes, which are not usually part of the auction.
To prevent fraud on either part, both buyers and sellers of travel auctions sometimes go through a third-party escrow company to finalize payment. The high bidder will make payment to the escrow company, which holds the funds until the seller provides the travel arrangement information and the buyer confirms the reservations have been made successfully. Once the escrow company has confirmed that the transaction is complete, it will release the funds to the seller.


By: Pavel Losevsky

Some people participate in travel auctions in order to negotiate a lower price for airline flights.

By: Ana Blazic Pavlovic

One online auction format that is gaining in popularity among travel providers is the buyout auction.

By: Antonioguillem

A winning bidder will make payment to an escrow company, which holds the funds until reservations have been confirmed.

By: Minerva Studio

Travel auctions may include meals with the trip plan.

By: xcid

Travel auctions may feature items such as luggage.